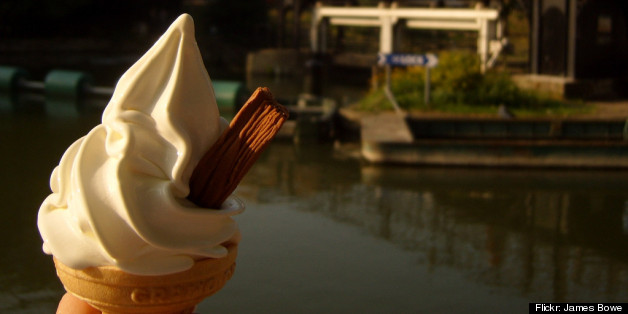 We know that when it comes to food, we have a lot of favorites, maybe even too many "best thing ever" dishes. But it's just that when food is involved, there's a lot to love. And ice cream is definitely one of those can't-live-without foods. While we appreciate this cream-based dessert every day of the year, we're particularly smitten with it come the summer months.
And with flavors like Jeni's Buckeye and Steve's Cinnamon Cold Brew Coffee, it's not hard to understand why. Though of course, nothing can ever take the place of vanilla in our hearts -- especially when it comes to everything we've ever had a la mode.
We wouldn't call our thing with ice cream a summer romance. No, it's way more than that. When it comes to ice cream, we know it's a forever kind of love. You might even call it true love. So, we did what anyone feeling those feelings we do, we wrote it a letter.
Want to read more from HuffPost Taste? Follow us on Twitter, Facebook, Pinterest and Tumblr.
PHOTO GALLERY
Ice Cream, This Is A Love Letter