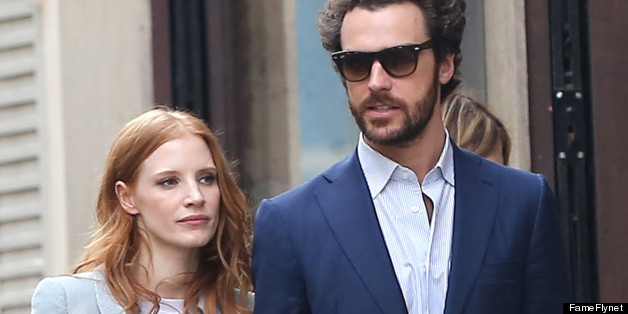 After attending the Oscars as a nominee two years in a row, Jessica Chastain is used to all the press. But one thing she's not comfortable talking about with reporters is her personal life.
"I'm so private ... Sometimes when someone asks me about my dating status, I get really quiet about that because I want to protect it," Chastain told E! during the Maui Film Festival where she received the Nova Award. "When I'm engaged someday -- who knows to who -- I'll probably be more open about it."
The 36-year-old actress, who is dating Italian fashion executive Gian Luca Passi de Preposulo, further revealed why she has decided not to go into detail when discussing her new romance.
"Seeing all these interviews with actors talking about 'loves of their lives' and then they break up in a year and you're thinking, 'What if something happens and they end up being a total jerk?'" she explained. "Then you forever have these pictures of you standing on the red carpets together."
"What if I brought my boyfriend to the Oscars as my date and we were sitting together and that would be forever out there?" Chastain joked.
Smart thinking!
BEFORE YOU GO
PHOTO GALLERY
Jessica Chastain's Most Beautiful Moments