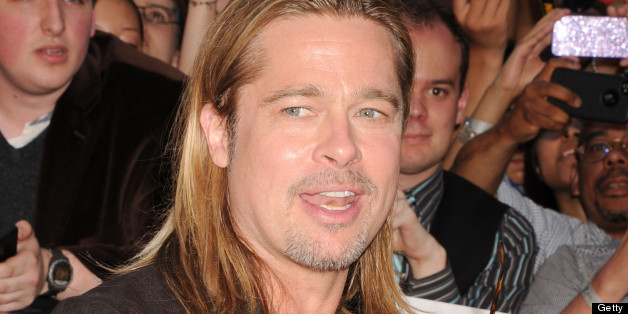 Brad Pitt stars in "World War Z," but he isn't the only member of the Pitt and Angelina Jolie household to appear in the zombie thriller. Pitt's son, Maddox Jolie-Pitt, makes an uncredited cameo in "World War Z" as a zombie.
"He gets shot in the head, multiple times. But he gets double tapped," Pitt said at the premiere of "World War Z." "I don't know what that says about me as a parent."
Maddox, of course, isn't the only member of the Jolie-Pitt brood to appear in a film with their parents. Vivienne Jolie-Pitt plays a younger version of her mother, Angelina Jolie, in the upcoming film "Maleficent." For her troubles, Vivienne was paid a reported $3000 per week with a $60 per diem.
"World War Z" is out on June 21. For more, head over to Us Weekly.
[via Us]
PHOTO GALLERY
'World War Z'