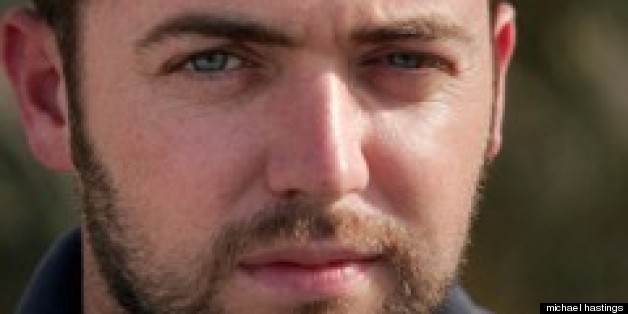 The journalism world reacted with horror at the sudden death of Michael Hastings on Tuesday.
Hastings, who was just 33 years old, was killed in a car crash in Los Angeles early Tuesday morning.
He rocketed to instant fame when his piece in Rolling Stone brought down Stanley McChrystal, the top-ranking general in Afghanistan, in 2010. Since then, Hastings was a regular presence in print and on television, a frequent critic of the Obama administration and an aggressive and enthusiastic debater. In recent years, the war correspondent had turned his focus to domestic politics, bringing the same independent spirit to the campaign trail and to Washington.
The magazine's obituary for Hastings summed him up well:
Hard-charging, unabashedly opinionated, Hastings was original and at times abrasive. He had little patience for flacks and spinmeisters and will be remembered for his enthusiastic breaches of the conventions of access journalism.
The obituary's author, Tim Dickinson, tweeted, "Today I had to report the obituary of a friend and colleague six years my junior. RIP."
Sports Illustrated writer Richard Deitsch wrote, "[the] world has lost a great journalist."
Below, see some of the many remembrances of Hastings that poured out on Twitter after his death.
PHOTO GALLERY
Michael Hastings Remembered