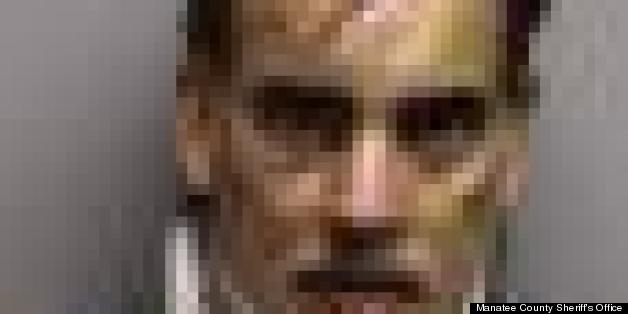 A Florida man allegedly attempted to murder his sleeping wife Friday, but succeeded only in breaking his own neck.
Steven Pinel, 49, allegedly shot his wife in the face at around 11:49 as she slept in their Bradenton home. The blow, however, "didn't render her unconscious," Police Chief Michael Radzilowski told the Bradenton Herald.
Radzilowski said "there was an issue" with the gun and Pinel was unable to keep firing. His wife was able to flee.
Pinel -- wearing only underwear -- also allegedly fled the scene, according to Dreamin' Demon. Police say he crashed his vehicle in a ditch, breaking his neck in the process.
He also allegedly tried to hijack the vehicle of someone who stopped to help him, but failed because the woman refused to give him her car keys and drove away, Manatee County Sheriff's spokesman Dave Bristow told the Bradenton Herald.
He was arrested later that night and charged with attempted murder, domestic battery and carjacking, according to the Manatee County Sheriff's Office.
The woman's injuries were not life-threatening.
Pinel is not the first alleged criminal to completely fail at everything he tries. In October, alleged would-be identity thief Joshua K. Pinney showed up at a Washington State bank in what may be the worst disguise ever.
In may, a thief in Colombia was hit by a bus immediately after snatching a woman's phone.
BEFORE YOU GO
PHOTO GALLERY
Criminal Masterminds