 After withstanding weeks of attacks over its prescription drug-themed products, Urban Outfitters will discontinue the controversial line, CNN reports.
Consumer groups who had lobbied for the move were quick to applaud the decision. "On behalf of ... the families across the country affected by the issue of prescription drug misuse and abuse, we commend Urban Outfitters for doing the right thing," said Steve Pasierb, CEO of The Partnership at Drugfree.org, in a statement.
Prescription drug abuse among teenagers has increased 33 percent since 2008, Pasierb said, citing a study published by his organization. Urban Outitters marketed its drug-themed products to high school students, he said, and undermined the very real dangers of prescription drug misuse.
His organization was just one of several that criticized Urban Outfitters for selling alcohol paraphernalia made to look like prescription drug bottles. CNN reports the group was joined by the American Association of Poison Control Centers and attorneys general from 22 states, who cited a "national health crisis" related to prescription drug abuse.
Urban Outfitters said those who were upset about the products "misinterpreted" them, but the company would still take the controversial goods off shelves. At least three were no longer available on Urban Outfitters' website late Tuesday afternoon.
The Boozeman Flask, which encouraged customers to "fill that liquid poison prescription," was sold out: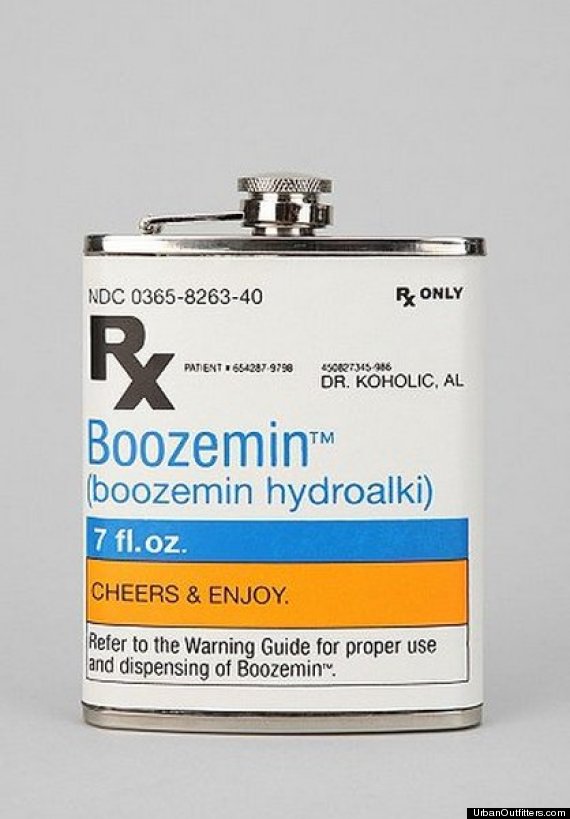 The same was true for these prescription shot glasses: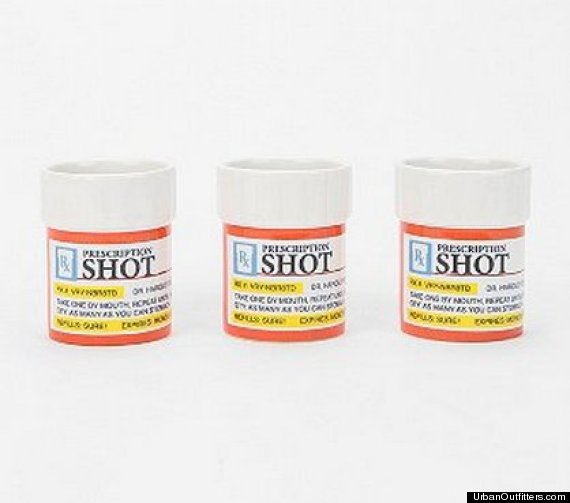 And this prescription drink koozie was nowhere to be found: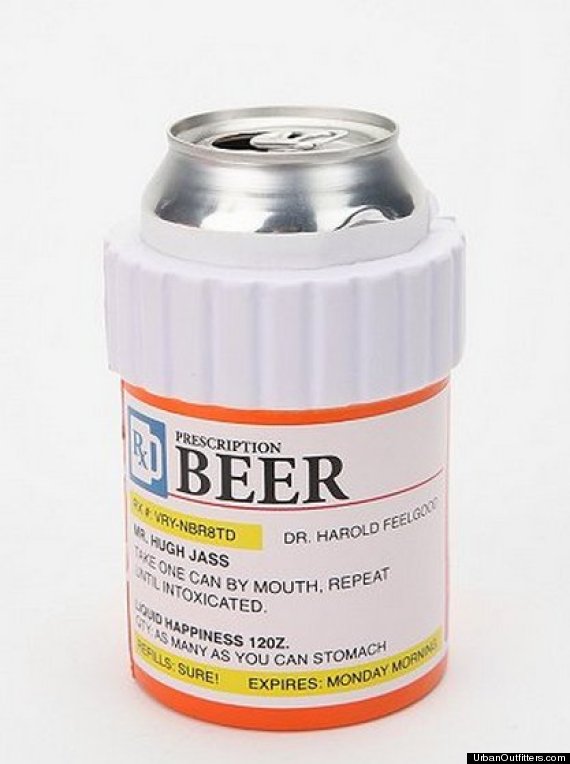 But those looking to get their fix need not worry: Customers can still purchase a Prescription Coffee Mug, courtesy of "Dr. Harold FeelGood," or a Syringe Shot Shooter, for the time being.
Urban Outfitters did not immediately respond to requests for comment on whether these products would soon get the axe.
This is not the first time the feisty retailer has chosen to withdraw its products amid controversy. Let's not forget the gun-shaped Christmas tree ornament the company discontinued in 2007, or the circa-2004 T-shirt that said "Everyone loves a Jewish girl" surrounded by images of dollar signs.
BEFORE YOU GO
PHOTO GALLERY
Controversial Products