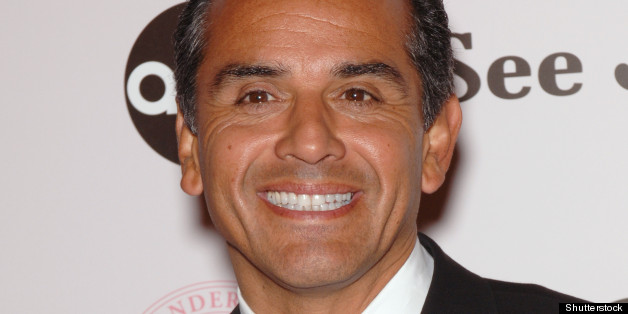 Outgoing LA Mayor Antonio Villaraigosa said Tuesday that he "fully expect[s]" to run for governor.
In an interview with KPCC's Larry Mantle, Villaraigosa said, "You mentioned governor. Look, I believe in public service. I want to run for governor. In fact, I fully expect that I will."
Villaraigosa, who leaves office June 30 after the maximum eight years, indicated in March that he would not run against Gov. Jerry Brown, 75, who will be up for a second term next year.
"One day I'd like to run for governor, but there's not a vacancy last time I looked," said the 60-year-old mayor, the Los Angeles Times reports.
Both Villaraigosa and Brown have recently polled well among voters. Villaraigosa had a 53 percent approval rating in a USC Price/Los Angeles Times poll released in April.
A Field Poll released in February found that 57 percent of voters approved of Brown's performance -- his highest approval rating since he took office in 2011.
Villaraigosa had earlier been rumored to have a shot at an appointment to President Obama's cabinet as either Secretary of Transportation or Secretary of Labor, but neither was forthcoming.
Two other prominent Democrats -- Atty. Gen. Kamala Harris and Lt. Gov. Gavin Newsom -- are seen as strong potential candidates for the governor's office, CNN reports. Brown has not yet said whether he'll run for re-election in 2014.
BEFORE YOU GO
PHOTO GALLERY
Sh*t Jerry Brown Says