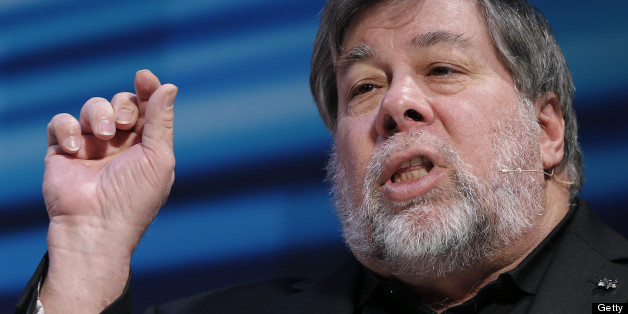 Apple co-founder Steve Wozniak became the latest to lambaste the National Security Agency's surveillance programs in an interview posted recently by Spanish technology news site FayerWayer.
"When I was brought up, we were told that Communist Russia was the ones that were going to kill us and bomb our country and all this," he said. "And Communist Russia was so bad because they followed their people, they snooped on them, they arrested them, they put them in secret prisons, they disappeared them. These kinds of things were part of Russia. We're getting more and more like that."
Wozniak apparently wasn't the only Apple co-founder concerned with the surveillance programs, leaked earlier this month by Edward Snowden.
Andrew Stone, who worked with Jobs for nearly 25 years, told the site Cult of Mac last week that Steve Jobs resisted letting Apple be part of PRISM, a surveillance program that gives the NSA access to records of major Internet companies. His comments come amid speculation that Jobs resisted cooperating. "Steve Jobs would've rather died than give into that," Stone told the site.
According to leaked NSA slides about PRISM, Apple was the last tech behemoth to join the secret program -- in October 2012, a year after Jobs died. Apple has said that it first heard about PRISM on June 6 of this year, when asked about it by reporters.
Apple joined other tech companies in recent days in releasing the number of data requests it received from U.S. law enforcement. From Dec. 1, 2012 until May 31 of this year, the company got 4,000 to 5,000 requests. However, the government did not get access to iMessages or FaceTime chats. "Conversations which take place over iMessage and FaceTime are protected by end-to-end encryption so no one but the sender and receiver can see or read them," Apple wrote on its site. "Apple cannot decrypt that data."
BEFORE YOU GO
PHOTO GALLERY
Apple WWDC Keynote 2013