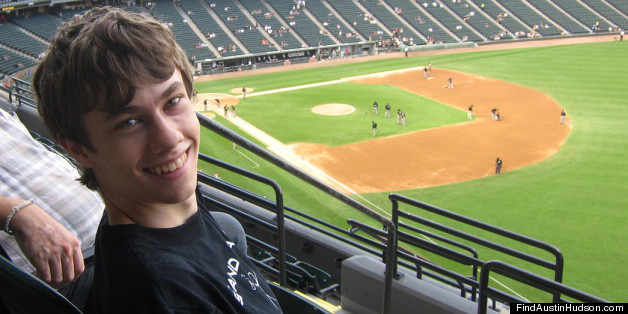 Updated story
A body found Wednesday morning in Lake Michigan has been identified as Austin Hudson-Lapore, a 20-year-old University of Chicago student missing since nearly one week ago.
The body of a white male was found floating in the water just off the 39th Street beach around 6:25 a.m. Wednesday, according to Fox Chicago.
That body was identified as Hudson-Lapore by the medical examiner's office later Wednesday, the Chicago Sun-Times reports.
Hudson-Lapore was last seen around 8:30 p.m. Wednesday at his apartment in the 5300 block of South Kimbark Avenue, near the beach. He had just taken his last final exam of the school year before he stepped out from his apartment without his wallet or cell phone, only taking his keys. His family believed Hudson-Lapore, who was passionate about weather, may have walked to the lakefront to get a better look at the storm that swept across the Chicago area that night.
Earlier Wednesday, Andrew Holmes, who is acting as a spokesman for Hudson-Lapore's family, told the Chicago Tribune the father "thinks it's him" and that the fisherman who spotted the body claimed the body resembled the missing student.
Volunteer K-9 specialist Rob Larson's search dog Captain Dexter lent some credence to the family's belief ahead of the Wednesday morning discovery. According to CBS Chicago, the dog picked up Hudson-Lapore's scent at the lakefront.
Larson told DNAinfo Chicago his dog specifically traced the boy's scent to a specific rock at the lakefront along 53rd Street, near where the body was found Wednesday morning.
"He's telling me the body's out in the water, he wants to go out in the water," Larson told DNAinfo.
Additional photos and information about Austin have been added to a website at FindAustinHudson.com. Anyone with information is urged to contact Chicago police at 312-747-8380.
PHOTO GALLERY
Austin Hudson-Lapore
BEFORE YOU GO