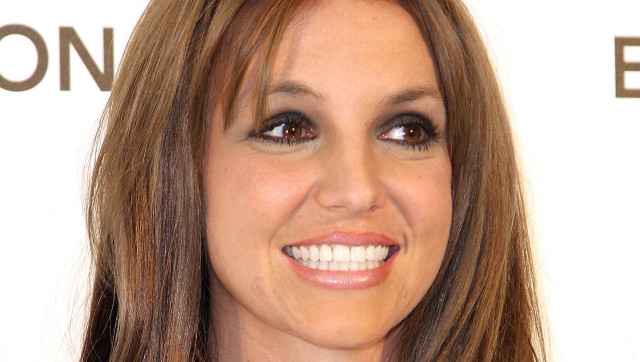 Joining the likes of Jennifer Aniston, Lady Gaga, and Gisele Bundchen, singer and "The X Factor" judge Britney Spears is the latest celeb to profess her love of yoga. The star says that the practice keeps her body and mind healthy -- giving her a toned figure while also helping her to cope with anxiety.
"I love my yoga!" the singer told Ryan Seacrest this week on On Air With Ryan Seacrest. "I'm doing a lot of yoga right now. It's like my go-to between all anxiety and everything."
On the cover of this month's issue of Shape magazine, Spears shows off her yoga-toned body and shares an exclusive yoga routine. But the singer admits that she didn't always love the practice.
"The first time I did yoga I didn't like it at all," Spears told Seacrest. "I think the key is finding a good teacher, someone you kind of connect with and if you do find that person then it doesn't feel like you're bored or impatient because I've been in tons of classes where I'm so over it and I can't deal and want it to end, but I think if you find the right instructor, it does wonders for your body."
Jennifer Aniston also said recently that yoga has helped her to deal with the stress of wedding planning.
"Yoga kind of helps you prepare for everything, honestly," Aniston told E! News.
Spears and Aniston have science on their side. A 2012 UCLA study found yoga to reduce stress levels by decreasing the immune system's inflammation response. Just 20 minutes of yoga could also improve cognitive functioning, according to recent University of Illinois research.
Scroll through the slideshow below for 10 of the best yoga poses for relieving anxiety.
BEFORE YOU GO
PHOTO GALLERY
10 Best Yoga Poses For Anxiety