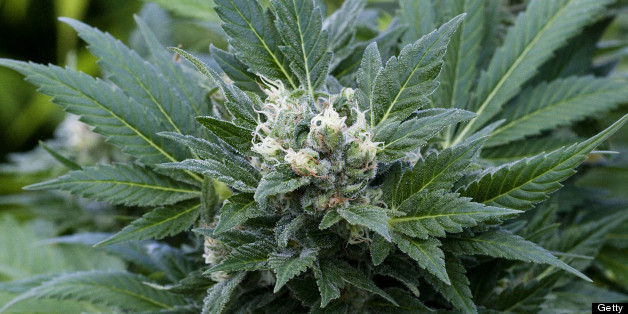 Looking for a doctor to recommend medical marijuana in the District? You'll have to do some searching.
The D.C. Department of Health will not release the names of those sanctioned to recommend medical marijuana in the nation's capital, according to Washingtonian.
DOH spokesperson Najma Roberts told Washingtonian in an email that "there is a regulation that prevents us from providing the names of the physicians":
The actual regulation, 802.2, states: "The Department shall maintain a confidential record, which shall not be subject to requests under the Freedom of Information Act, of each recommending physician for the purpose monitoring compliance with the Act." The relevant part there is protection from FOIA requests.

Roberts said security is the reason for the tight confidentiality: "In other states where the names of recommending physicians have been released, the physicians have received hostile threats and physicians have stopped recommending." Another factor is the possibility of doctor self-promotion. "In other cases," she said, "a recommending physician who has had his name exposed gets extra business from the free publicity." The DC government doesn't want to be in the position of having an impact on the "competitive position of a recommending doctor."
Some doctors and practices, like The Institute of Multidimensional Medicine, located in D.C.'s West End, have started advertising their ability to recommend marijuana to patients.
But as doctors become certified by the city to recommend medical marijuana, dispensaries still have not opened their doors quite yet.
Since patient applications for a medical marijuana card were released by the DOH on June 11, dispensary owners say the establishments could be open in the upcoming days.
"Absolutely possible things will be opening next week," Scott Morgan, spokesperson for Capital City Care, told Washingtonian.
Jeffrey Kahn, who owns the Takoma Wellness Center dispensary told DCist that he is excited and confident the center will see its first patients soon.
"Nothing else needs to be done. It's been long. We've been patient. We're delighted we're near the end," he said.
BEFORE YOU GO
PHOTO GALLERY
"This Is The End" Photos
PHOTO GALLERY
16 Facts About Marijuana And The U.S. Economy