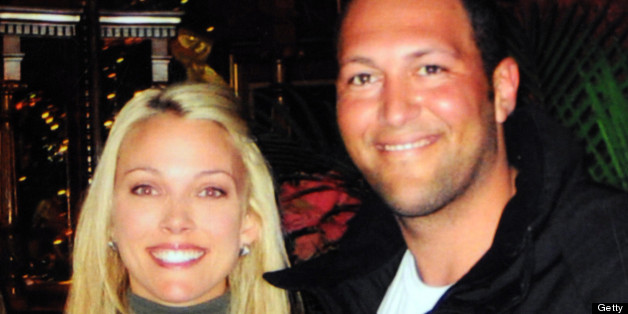 FORT LAUDERDALE -- Troubled Fort Lauderdale millionaire Guma Aguiar raced his motorboat across the choppy waves of Port Everglades inlet a year ago Wednesday -- the day he vanished, leaving behind an overwhelming tangle of business and personal lawsuits, a family in turmoil and questions about his survival.
Since then, many of his legal troubles have been resolved, but the people closest to Aguiar -- who would be 36 if he's alive -- continue to wrangle over his wealth, estimated last year to be about $100 million.
His mother and siblings are fighting to keep eight parcels of Israeli real estate registered in their names that they claim he gave them, and one of Aguiar's sisters asked an Israeli court to declare her brother dead and have the will administered there, attorneys involved in the cases say. (Story continues below.)
PHOTO GALLERY
Guma Aguiar Case
Courtroom conflicts began two days after he disappeared, when Aguiar's wife, Jamie Aguiar, and his mother, Ellen Aguiar, each sought to control his estate. Instead, a judge appointed conservators. Both women will be in Israel during the first anniversary of Aguiar's disappearance.
Jamie will be at the couple's Jerusalem home, along with their four children, all younger than 8. Ellen Aguiar lives in that city, too, when she is not in Pompano Beach.
"This is where his heart was, where his treasure was," Ellen Aguiar said Monday about her son's love for his adopted country. It's where he purchased properties, bought into a basketball team and supported Jewish causes and medical research, his mother said. "The lion's share of the wealth he had amassed was being invested and sown into Israel."
To remember her son, she said she plans to visit places he loved, including the Western Wall, where he prayed and had an apartment with a view of the holy site.
At sunset on June 19, 2012, Aguiar's Jupiter motorboat was sometimes airborne over higher than normal waves, another boat captain told authorities. It steered east, then followed a shark-fin-shaped course northeast to four miles offshore, turned abruptly and drifted slowly back to shore, the U.S. Coast Guard found after studying the boat's GPS system.
The boat approached Fort Lauderdale beach in front of the Elbo Room bar about 1:15 a.m. June 20, five hours after leaving its home dock. There was fuel in the tanks but no one aboard, police said.
The tie bar that connected the boat's twin outboard engines was broken, investigators found. If it had come unattached while the boat was traveling fast, the engines would not have worked in harmony, and a sharp turn could have pitched a boater into the water.
Among the investor's belongings found onboard: cigarettes, wallet, cellphone and a leather prayer box called tefillin that holds religious texts. Left at home: his watch and wedding ring.
Aguiar's legal troubles extended to his home life.
In April 2012, Jamie Aguiar sought a judge's opinion on whether the couple's prenuptial agreement misrepresented his worth and whether he concealed "multiple millions of dollars in his material wealth," according to a court filing.
During their seven-year marriage, her husband had been hospitalized for mental health treatment. He had filed for divorce in 2011, but withdrew the petition. After an arrest that year on domestic violence charges, he pleaded no contest and was on probation when he went missing.
Jamie Aguiar has sold the motorboat that carried her husband away, as well as his Lazzara yacht and two vehicles in an effort to simplify her life, her lawyer said.
The couple's 9,569-square-foot British Colonial-style waterfront mansion in Fort Lauderdale's Rio Vista Isles neighborhood is being shown but has not yet sold, according to the attorney.
Lawyers say litigation fees are up to 10 figures and are bleeding his estate dry, one told a probate judge last week.
But there has been some progress to resolve still outstanding lawsuits, said Jack Seiler, the court-appointed conservator ad litem who represents Aguiar's interests and is also mayor of Fort Lauderdale.
Aguiar's wealth comes from oil and gas exploration with his maternal uncle, renowned investor Thomas Kaplan. A federal lawsuit Kaplan filed against his nephew was settled through mediation and closed in April.
"We've settled a lot of cases, with his uncle and others, a couple of cases in Florida, New York and Israel," Seiler said. "We were able to clear off a fair amount of the litigation."
He called the ongoing conflict among all of the Aguiars "a shame, because they are all good people. I've had an opportunity to spend time with the wife, who is a very good person and excellent mother raising four kids. And you've got Guma's mother and family members on that side. All my dealings with them have been very positive. But sometimes this happens with litigation. They end up in disputes that seem to take on a life of their own."
And while those disputes continue between sides who say they are just trying to honor Aguiar's wishes, the Brazilian-born Aguiar remains gone, without a reliable sighting or discovery of his body.
"Mr. Aguiar is still considered to be a missing person, and there are no new updates," Fort Lauderdale Police Detective DeAnna Greenlaw said Tuesday. "We have investigated every angle of this case, in its entirety. Unless new evidence is brought forward to detectives, it will remain an open case. If a court declares him dead, it would change the status of the case to closed."
It can take five years to be declared legally dead in Florida, though courts have made exceptions.
Jamie Aguiar declined to comment, according to her lawyer, Albert L. Frevola Jr. of Conrad & Scherer. He says it can take two years to declare someone dead in Israel under normal circumstances, and that it's too soon to make such an application.
"We think it's very disrespectful to both his children and his wife that they would do this at all," Frevola said about the effort to declare Aguiar dead in Israel. Frevola said he is awaiting a translation of the document that he said was filed in Hebrew.
Ellen Aguiar said about that legal action: "My children came to an agreement amongst themselves to make the filing. A sibling is the closest thing to one's DNA. I believe it would be the family members who are really devoted to seeing that Guma's interest is served and that his legacy is preserved."
"For me, a death certificate from anywhere is going to be an emotional thing that I was absolutely in no rush to do," she said. "But I do understand my family needs closure and this was a decision they had the right to make, with me or without me. This was a decision they came to. I am not participating."
But she is fighting for the disputed real estate in Israel.
"Every document for my property is in my name," she said, calling the eight parcels gifts to her and her children. "He chose Israel, and that's why it's important for me and my family."
Frevola said the properties and expenses were paid for by Aguiar and "it was more convenient to put them in his family members' names and it avoided a lot of red tape."
Meanwhile, as she pondered the anniversary of her son's disappearance, Ellen Aguiar said she will "never give up hope" that Aguiar is alive. "Are my hopes irrational? We'll talk about that in 10 years. I don't think it's unusual for a mother to feel that way. No one can take that hope from me. He will always be in my heart."
Frevola said there are three choices to consider about Aguiar's vanishing.
"It was a tragic accident, he left intentionally in a fit state of mind, or he left in an unwell state of mind," Frevola said. "If Guma was well, he would have never abandoned his wife and children."
Aguiar's mother said, "I guess [an accident] is the only conclusion. I don't believe that Guma would kill himself. Guma was not that type of person. That is not the legacy he would leave for his children."
Seiler has proposed mediation to the probate court to end the Aguiar litigation.
"The family -- and when I say that I mean everyone in the family, all sides -- has been through a lot," Seiler said. "I think everybody deserves some peace and everybody deserves some harmony. If they can find that, it would be much better for all involved."
Ellen Aguiar said that "I believe, at the right time, mediation could be a real possibility. On this occasion, the thrust of this is about Guma, not about Jamie or me."
Ltrischitta@Tribune.com, 954-356-4233 or Twitter @LindaTrischitta ___
BEFORE YOU GO
PHOTO GALLERY
Guma Aguiar's Home For Sale