No offense to Johannes Vermeer, but Japanese artist Seikou Yamaoka certainly gives the Dutch master a run for his money, thanks to a little help from Steve Jobs.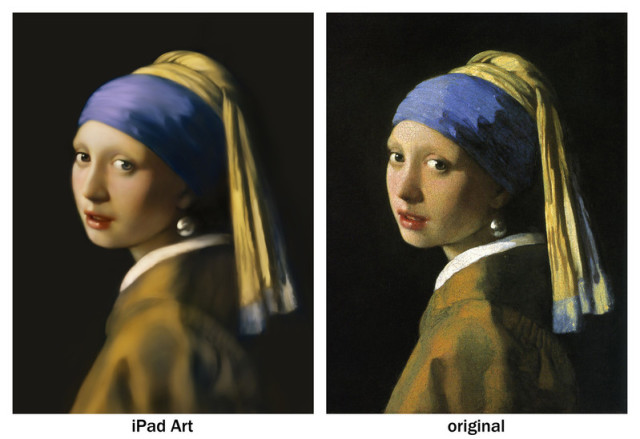 Yamaoka recreated Vermeer's pièce de résistance, "Girl With A Pearl Earring" on none other than an iPad mini, and the result is pretty impressive. With the ArtStudio app, Yamaoka captured the coyness of the original to a startling degree, don't you think?
Check out a time lapse of Yamaoka's process below and enjoy his iPod Touch masterworks in the slideshow below.
PHOTO GALLERY
Seikou Yamaoka