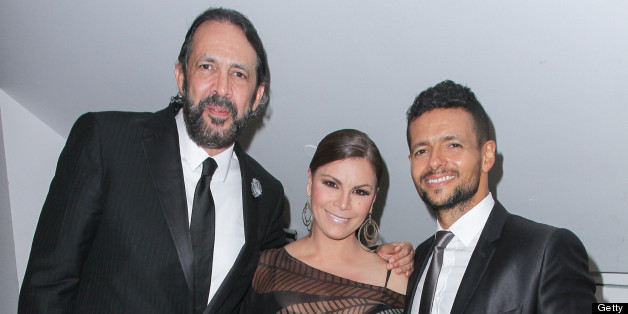 By Ikam Acosta

Latin superstars Draco Rosa and Juan Luis Guerra have teamed up to make a music video in the Dominican Republic, and it's going to be awesome.
They are collaborating on a new video for the song, 'Esto Es Vida,' which they recorded for Draco's musical production, Vida. The shoot, directed by Jean Gabriel Guerra, takes place in las Ruinas de Engombe, on the outskirts of Santo Domingo.
Draco, who wrote the percussion-filled and blues-influenced theme, describes it by saying, "Halaga los placeres simples del amor en su máxima expresión y lo transporta a un lugar trascendente."
'Esto Es Vida' can be found on Draco's Vida album, along with songs from other artists, including Shakira, Marc Anthony, and Romeo Santos. The first single off Vida is a duet Draco does with Ricky Martin, titled 'Más Y Más.'
Read more Blogamole's News and Chisme here.

BEFORE YOU GO
PHOTO GALLERY
Robi Draco Rosa