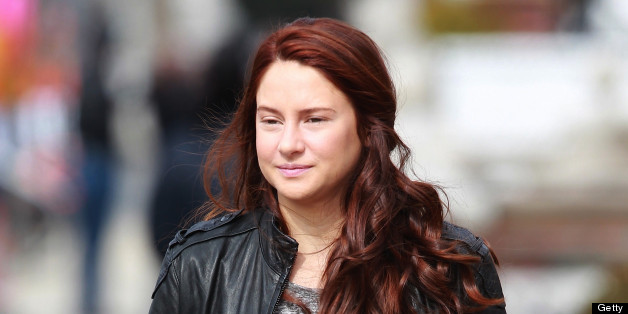 It looks like "The Amazing Spider-Man 2" got too crowded for Shailene Woodley. In a new interview with Entertainment Weekly, Woodley revealed her appearance in the "Amazing Spider-Man" sequel has been cut.
"I made a creative decision to streamline the story and focus on Peter and Gwen and their relationship," director Marc Webb said in a statement provided to Deadline.com. "Shailene is an incredibly talented actress and while we only shot a few scenes with Mary Jane, we all love working with her."
In the interview with Entertainment Weekly, Woodley expressed her dismay over the move, but remained positive. "Of course I'm bummed," she said to EW. "But I am a firm believer in everything happening for a specific reason. [...] Based on the proposed plot, I completely understand the need for holding off on introducing MJ until the next film."
About that proposed plot: Speculation has run rampant that "The Amazing Spider-Man 2" will focus on a controversial and shocking arc from the Spider-Man comic books. (Spoiler-filled details about those rumors can be found by clicking here.)
This isn't the first time "Spider-Man" has undergone some changes before hitting the screen; "The Amazing Spider-Man" underwent significant post-production work before its release last July, mostly with regard to the film's villain, The Lizard (played by Rhys Ifans).
"The section where Rhys Ifans' character turns irrevocably into the Lizard [was a problem area]," Sony Pictures chief Douglas Belgrad told The Hollywood Reporter last year. "It took several months to figure out, and the filmmakers cut a bunch of scenes. In software parlance, it required a patch."
Despite the lack of Woodley, "The Amazing Spider-Man 2" still includes a lengthy list of big-name stars, including Andrew Garfield, Emma Stone, Jamie Foxx, Sally Field, Paul Giamatti, Chris Cooper, Dane DeHaan and Felicity Jones. Whether Woodley will return for "The Amazing Spider-Man 3" and "The Amazing Spider-Man 4" remains unclear. According to THR, the role will be recast.
More on Woodley can be found over at EW.com; check out Webb's statement over at Deadline.com.
PHOTO GALLERY
'The Amazing Spider-Man 2' Set Photos