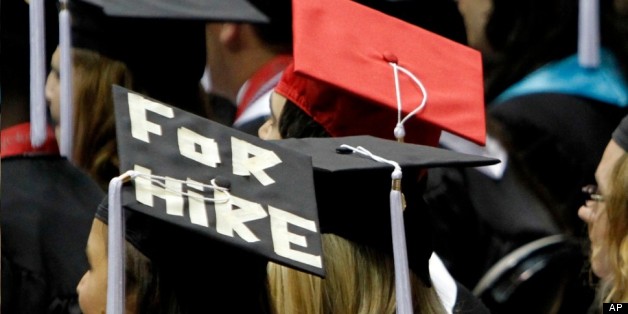 The unemployment rate of college graduates is half that of people with only a high school diploma.
But that doesn't mean recent college graduates haven't struggled to find work. So which majors struggle the most?
A May 2013 study from the Georgetown University Center on Education and the Workforce reveals that students who studied architecture have a high unemployment rate of 12.8 percent among recent college graduates, defined as those between ages 22 and 26 with bachelor degrees. Graphic design and history majors are doing a little better, with unemployment rates for recent grads near 10 percent.
Meanwhile, people who were elementary education majors have a 5 percent unemployment rate among recent grads, the study found, and students who studied agriculture and health sciences have an even lower unemployment level, well below the national average. The overall unemployment rate for recent graduates, according to the study, is 7.9 percent.
However, it's worth noting recent grads often have a more difficult time finding employment in their field.
Half of recent grads are working jobs that don't require a degree, according to research from the Center for College Affordability and Productivity, released in January.
But in 2000, before the economy fell into a recession, the share of recent college graduates who were either jobless or underemployed hit an 11 year low of 41 percent, according to the Associated Press.
Check out slideshow below to see how recent graduates in 15 different majors are doing finding employment:
PHOTO GALLERY
Unemployment Rates By College Major For Recent Grads: Georgetown University Study (June 2013)
The full report is available here.
Clarification: Language has been amended in this post to reflect that AP did not specify whether the figure for recent graduate under- and unemployment in 2000 was a "record" low."