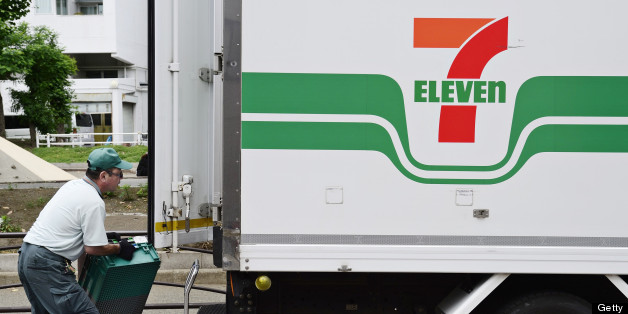 7-Eleven is cracking down on its franchises around the country in the wake of allegations that some store owners are exploiting undocumented immigrants.
Franchise owners will be "immediately" required to conduct self reviews of employee documents, to ensure they are in compliance with 7-Eleven standards and Federal laws, the company said.
Darren Rebelez, 7-Eleven's chief operating officer, alerted franchise owners of the upcoming internal review in a letter, which was obtained by The Huffington Post.
"We have a critical need to protect the integrity and reputation of the 7-Eleven Brand, a right to insist upon your compliance with the Franchise Agreement, and to ensure that all franchised stores are being operated in a lawful manner," Rebelez wrote.
In addition, 7-Eleven will conduct inspections of over 5,000 franchises around the country starting in July, and locations not in compliance will face fines ranging from $110 to $1,100 per violation.
Federal agents raided several 7-Eleven locations in New York and Virginia earlier this week, and 40 more are under investigation.
Prosecutors brought charges against at least nine store owners or managers, accusing them of running a "modern-day plantation system," ABC News reports. Allegations against the franchise owners include hiring illegal immigrants, providing them with stolen identities of U.S. citizens, forcing them to work 100-hour weeks for low wages and housing them in substandard accommodations, according to The New York Times.
In an emailed statement to The Huffington Post, 7-Eleven spokeswoman Cara Stern said the company is "taking an aggressive approach to ending its relationships with franchisees who violate the law or its franchise agreement ... [and] assumed control of two additional stores in Virginia on Tuesday as a result of pending felony proceedings."
BEFORE YOU GO
PHOTO GALLERY
Trendy Brands With Sketchy Labor Histories