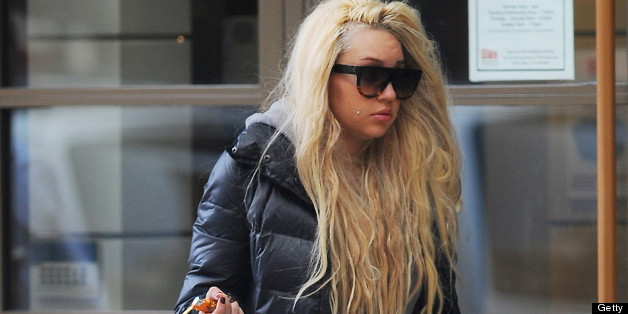 Oh, we fall in love with the world all over again every time Amanda Bynes takes to the Twitter-scape.
Amanda Bynes went on a Twitter tear after midnight on Thursday, claiming her recent stint of nose jobs was to fix the webbing between her eyes, which she refers to as a "birth defect."
Then, after calling both herself and the doctors "heroes," she had this little bit of advice for the people ...
Bynes says that after "a few more surgeries" to shave down the bridge of her nose she will move on to her music career and sign what she calls a "bigger record deal" than the one reportedly offered to her by Chinga Chang Records.
Let's hope this ushers in a new beginning for the actress, because we want to love Amanda, we really do. Aaaaaaand cue the chorus from the hit Boston song "Amanda."
BEFORE YOU GO
PHOTO GALLERY
Amanda Bynes Twitter Pictures