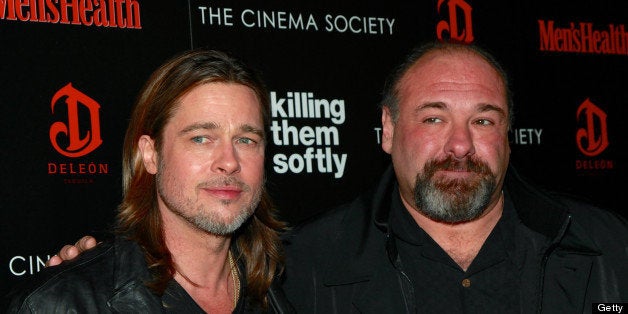 Gandolfini's humor was evident in the pair's first tangle on the screen in 1993's "True Romance." Gandolfini played a mobster looking for information from Pitt's perpetually stoned character. ("Don't con-den-scend me, man," is Pitt's famous retort after Gandolfini's character exits the scene.) The duo shared more scenes in both "The Mexican" and last year's "Killing Them Softly."
"I am fortunate to have sat across the table from him and am gutted by this loss," Pitt said. "I wish his family strength and some semblance of peace."
Watch Pitt and Gandolfini in "True Romance" below (video is NSFW). More on Gandolfini's death can be found here.