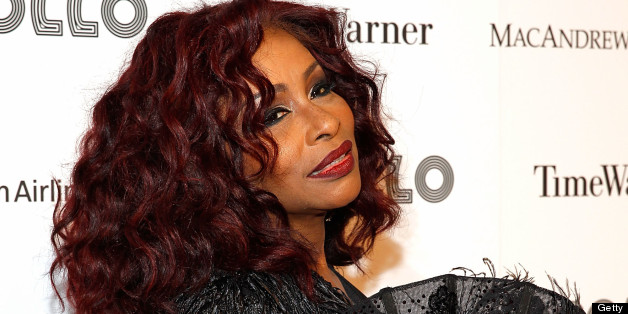 Less than a month since cancelling four show dates due to an urgent need for vocal rest, Chaka Khan has officially announced her return next month during a special celebration in her hometown of Chicago, Illinois.
According to a press release issued today by Chaka Khan Enterprises, the funk/R&B powerhouse will participate in the unveiling of Chaka Khan Way on S. Blackstone Avenue between 50th and 51st Streets on July 27, followed by a free outdoor concert during "Chaka Khan Day" on July 28 in the city's renowned Millennium Park.
"Chicago is where it all began for me," she said in the release. "Even before Rufus, I sang with local groups such as The Babysitters, Lock and Chain and Lyfe. As a young girl, growing up on Carpenter Street, my parents introduced me to a very rich musical foundation—starting with jazz and opera."
"I owe this city so much, and I'm deeply honored by this tribute. Chicago will always be a part of me, and with this street naming, I now will always be a part of it. It's a blessing to me and my family. We are profoundly grateful to all the people of Chicago."
The commemorative celebration adds to list of events honoring the 60-year-old's 40th anniversary of her illustrious entertainment career, which includes the release of her highly anticipated opus, "The iKhan Project." Last year Khan opened up on recording the project during an interview with the Huffington Post.
"I feel like I have no boundaries, musically, right now. There are none," she admitted. "Any restrictions that I place upon [the music], I place them on myself. The hardest thing right now is to trust that instinct. It's the same instinct on many different other levels for other stuff. But I think you'll see something different."
Before participating in her Chicago festivities, Chaka Kahn will resume her concert dates in early July including a private engagement in Vienna, Austria (July 4), followed by shows in Nashville, TN (July 6), Philadelphia, PA (July 11), and Miami, FL (July 20).
PHOTOS:
PHOTO GALLERY
Chaka Khan Photos