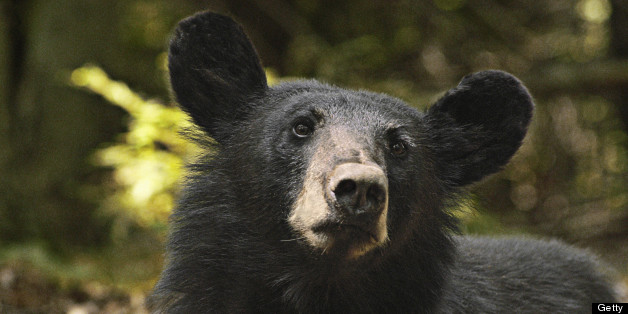 WASHINGTON -- Wildlife sightings in suburban Maryland generally mean deer, rabbits or a rare coyote.
But a bear?!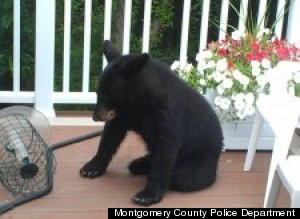 Residents of Gaithersburg, Md., reported a black bear running around the Kentlands neighborhood around 6:30 a.m. Wednesday; a photo taken from a car and posted on Facebook shows the bear trotting down a suburban street.
Police later confirmed the bear sighting and warned residents not to approach the animal.
A report in Gaithersburg Patch says officials began hearing about black bear sightings on Saturday:
"[The sightings] are spread out through various communities surrounding Quince Orchard Road and Darnestown Road," [Gaithersburg Police Officer Dan] Lane said. "They've been seen in Kentlands, Quince Orchard and across the street on the Rockville side."
Lane told The Gazette that "a bear sighting during the summer in the Gaithersburg area is not unusual" as young bears leave their Western Maryland homes to find new territory.
The community newspaper posted a warning on Facebook:
A black bear has been sighted in Kentlands and Lakelands. Until the bear makes its way back to its natural habitat, be aware of your surroundings! Keep your dog on a leash, and keep trash cans covered and inside until trash day. Do not run from a bear; stop and slowly back away. Notify police if you think the bear is a threat.
On Twitter, news of the bear spread quickly as locals expressed surprise, fear and a little I-told-you-so gloating:
guys there's a black bear running around near Kentlands im not even joking my dad said he almost ran into it

— Cal (@callynruth) June 19, 2013
Wow no1 would believe me this morning when I said there was a bear in the kentlands but I TOLD YOU

— Char (@cdonatii) June 19, 2013
greeeeeat there's a bear in the kentlands. let's all hope I don't get attacked.

— lollipop (@ahenn_13) June 19, 2013
@almajeann I saw that bear running around the kentlands earlier!

— Jeff Pascal Banagan (@JPB0248) June 19, 2013
According to the Maryland Department of Natural Resources' release, "Suburban Bear Sightings More Common in Summer":
Sightings typically peak in late June and early July but may persist throughout the summer months. These juvenile bears, which may weigh anywhere between 65 and 200 pounds, eventually move on to more attractive bear habitat.
The DNR says black bears are generally not aggressive.
BEFORE YOU GO
PHOTO GALLERY
Photos Of Bears