It's pretty hard to upstage Princes William and Harry, but that's just what a 14-year-old girl managed to do at a polo match last week.
When Andrea Rubio, a Mexico native studying in the UK, came across the dashing British royals at a charity game at Beaufort Polo Club, she couldn't help but ask them if she could snap a photo. It was her priceless reaction afterwards, however, that caught the world's attention when pictures of it hit the Internet the next day. Andrea described the scene to This is Gloucestershire:
"I knew Princes Harry and William were going to be there but I never thought I would get near them, let alone speak to them. I asked them 'Please may I take your picture' and they both laughed and said yes. I couldn't believe it ... I think I may have shouted after because I was so happy."
Hey, we can't blame her -- we'd probably react the same way if we came face-to-face with the royal dreamboats. It also goes without saying that there were many ecstatic young ladies that came before her. Most recently, during Prince Harry's trip to the US, women on Capitol Hill giddily crowded the halls to photograph the 28-year-old.
And it turns out that Andrea has an affinity for the redheaded prince, too. "I never imagined all this would happen just because I took a photo," she said. "Prince Harry is my favorite -- I think he is really hot."
While choosing between Will and Harry is a decision we can't even fathom making, we tip our hats to this young gal for being 100 percent herself, even in the presence of royalty. Check out the now-infamous moment below.
PHOTOS: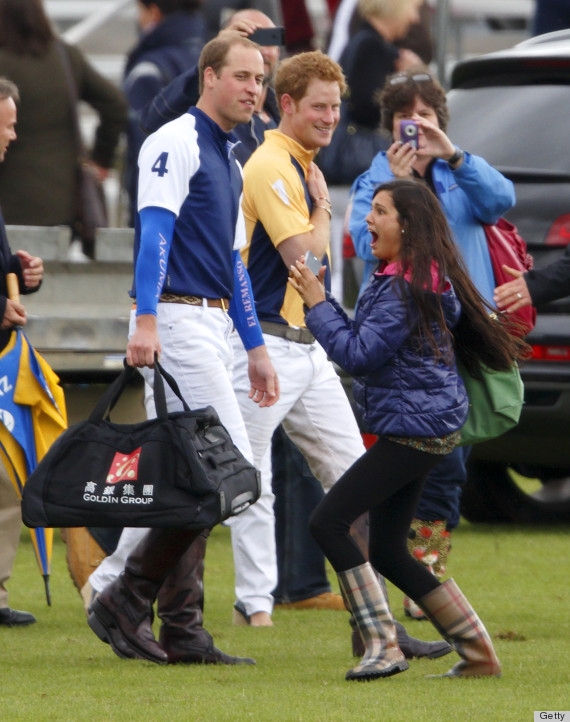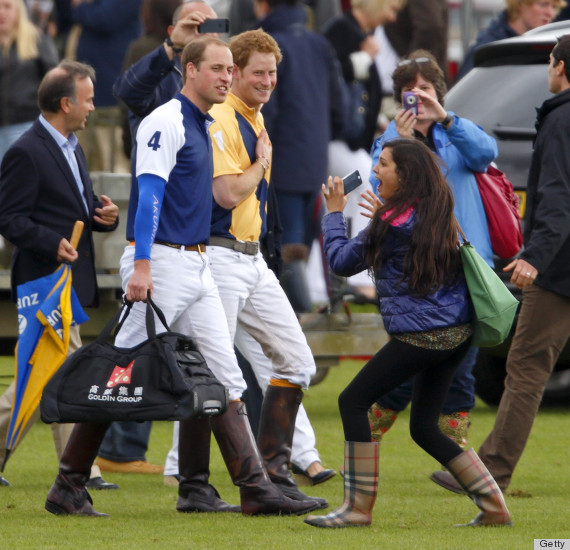 There are a lot of reasons to love Harry:
PHOTO GALLERY
Flirting With Prince Harry...
Want more? Be sure to check out HuffPost Style on Twitter, Facebook, Tumblr, Pinterest and Instagram at @HuffPostStyle.