This June 26, why not join in with the rest of Philadelphia to celebrate Jerry Pinkney day, which honors the illustrator responsible for bringing legendary folk tales and forgotten narratives to life.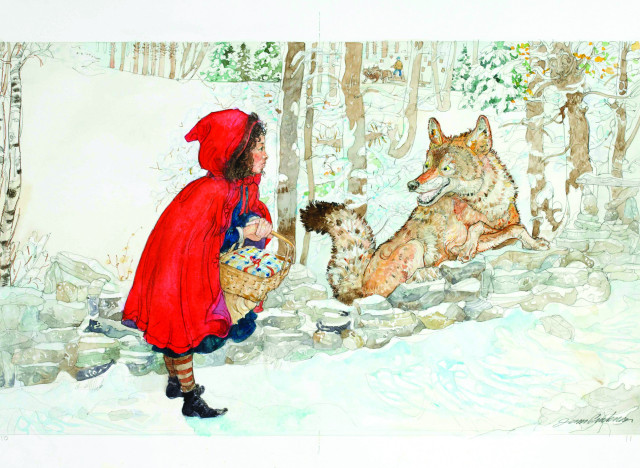 The Philadelphia native began drawing at 12 years old, sketching passersby while working at a newsstand. Growing up with dyslexia, Pinkney used drawing to escape the problems he faced in school. In Contemporary Black Biography: Profiles from the International Black Community, he describes his craft as a truly transcendent experience:
"When I put a line down the only thing I know is how it should feel, and I know when it doesn't feel right," he said. "My satisfaction comes from the actual marks on the paper… when it sings, it's magic."
The beloved artist created visuals for childhood tales like "Little Red Riding Hood," often introducing African American protagonists into traditional European stories. Pinkney's exhibition features around 150 of his works, covering both his fairy tale imagery as well as lesser known artworks aimed at more mature audiences. "Witness: The Art of Jerry Pinkney" acts as a fitting tribute to the artist's dynamic career, right in the heart of his hometown.
"Witness: The Art of Jerry Pinkney" will run from June 28–September 22, 2013 at the Philadelphia Museum of Art.
PHOTO GALLERY
Jerry Pinkney