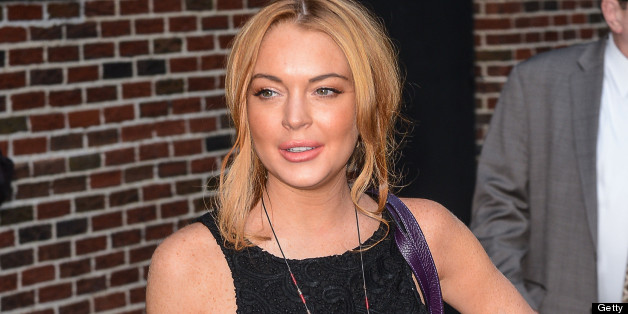 Lindsay Lohan might actually switch rehabs again, and this time she could be headed for the East Coast.
The New York Daily News reports Lohan is in discussions to move to yet another rehab facility. She is currently at Cliffside Malibu, after leaving Betty Ford just one week ago, and reportedly plans to spend the last 30 days of her 90-day sentence at Seafield Center in Westhampton Beach, N.Y. However, if she is able to get a July move approved to the luxe Lukens Institute in Palm Beach, she will go there instead.
Her father, Michael, said his daughter was doing well with her recovery at Cliffside.
"Cliffside is better for her than Betty," he told the Daily News. "She has more freedom, it's more personalized, and the treatment is better for her. You can never tell if it's going to stick or not until she gets out of rehab, but she's doing great. She sounds fantastic." He added, "She was headed to an AA meeting and she sounded great. I am going to get out there and visit her as quick as I can."
He later told RadarOnline.com the "Liz & Dick" star wants to transfer East because that is where she planned to go all along. He said a large part of her reasoning has to do with being closer to her family in New York.
"When it was time to transfer [from Betty Ford] the first alternative was to keep Lindsay in California," he said. "But now that she's doing so well part of her transitional process would be for her to be closer to her family. So whether it's Seafield or the Luken institute remains to be seen."
However, Radar later reported the prosecutor and judge in Lohan's case won't allow for another switch.
Whether she is on the East Coast or the West, Lohan has certainly been looking better than she has in quite some time. The first photos of the 26-year-old taken while in recovery surfaced this week and show a healthier, happier-looking LiLo.
BEFORE YOU GO
PHOTO GALLERY
Lindsay Lohan