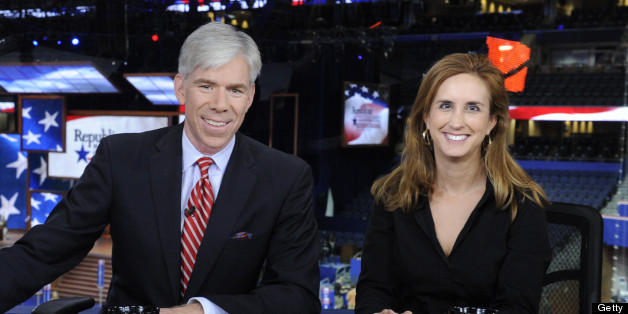 Betsy Fischer Martin is leaving her role as senior executive producer of "Meet the Press" to focus on overseeing all of NBC News' political coverage, the network said Thursday.
Fischer Martin was promoted to senior EP of the show, and managing editor of NBC News' political programming in March. She was tasked with leading the network's political coverage, and developing the network's plans for the midterm and 2016 presidential elections. TV Newser reported Thursday that she will exit "Meet the Press" to focus on her other role.
Rob Yarin, who was formerly an executive producer at MSNBC and is currently a consultant for "Meet the Press," will take her place as executive producer on the show.
NBC News senior VP Antoine Sanfuentes praised Fisher Martin's tenure at "Meet the Press" in a memo to staff, writing, "As you all know, she has had an extraordinary run on the show and is among the longest-running executives dedicated to a single program in the history of NBC News. I am grateful for her contributions to that legendary program."
Fischer Martin became EP of "Meet the Press" in 2002. The show's biggest coups in the past year and a half have included Joe Biden's statement that he is "comfortable" with gay marriage, and NRA chief Wayne LaPierre's first interview after the Newtown shooting in December.
David Gregory, who started hosting the show in December 2008, also praised her as "a brilliant producer" and "seasoned Washington journalist" in a statement.
"I am thrilled for Betsy, but I'm also sorry to see her leave 'Meet the Press,'" he said. "She has dedicated her entire career to this program and is a huge part of why it has been so successful for so long. When I became moderator nearly five years ago, I could not have asked for a better partner and the program could not have asked for a better leader during such a sensitive transition."
BEFORE YOU GO
PHOTO GALLERY
Faces of NBC News