The way we are reading is changing. To illustrate the non-linear trends of contemporary storytelling, the Victoria & Albert Museum has created a combination exhibition and walk-in book, entitled "Memory Palace."
For the show, British author Hari Kunzru was employed to write a 10,000 word novella, describing a dystopian world where all means of art, writing and recording had been banned. The disarming story is not only to be read, but also to be seen. Twenty illustrators, graphic designers and typographers contributed visual interpretations of the narrative, allowing viewers to walk through the story itself.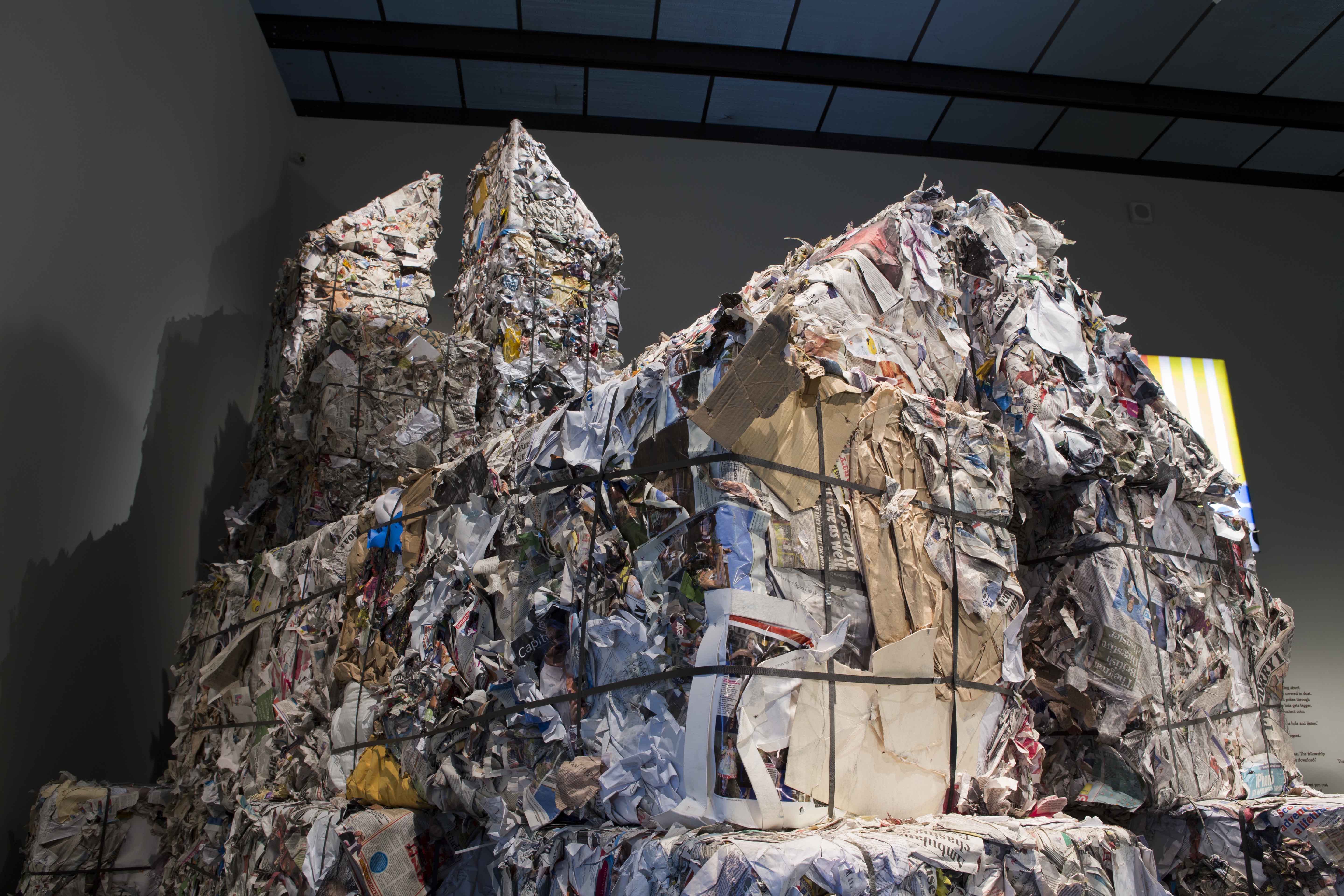 Through the pastiche of comics, advertising, drawings and more, story and art bleed into one another. Most of all we're excited about Erik Kessels' installation, a trash palace built of his memories from childhood. The eclectic artist's past projects have included creating found photography books and printing 24-hours worth of Flickr photos; here Kessels makes his medium the raw materials of his life. Personal belongings, scraps and memories are trashed and compressed into blocks, then built into a tower the viewer can enter and explore.
Given the fact that last week George Orwell's "1984" jumped over 6,000% in sales to number 213 on the Amazon bestsellers list, we're guessing viewers could learn a lot from this post-apocalyptic visual feast. What do you think? Does this daring exhibition come at the perfect moment?

"Memory Palace" runs until October 20 at the Victoria & Albert Museum in London. See a preview of Kessels' trashed memories in the slideshow below.
PHOTO GALLERY
Memory Palace