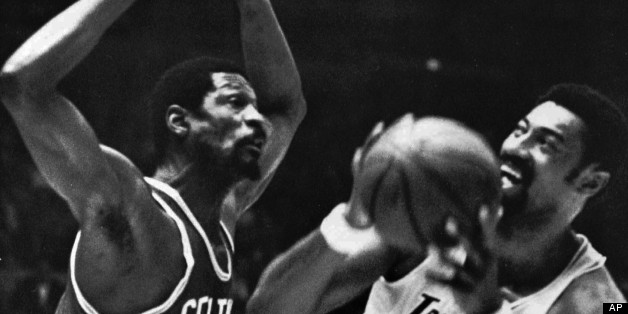 Miami Heat coach Erik Spoelstra said they're two best words in sports: Game 7. Basketball Fans will be hard pressed to argue as the Miami Heat and San Antonio Spurs prepare for Game 7 in the 2013 NBA Finals. Boston Celtics icon Bill Russell wouldn't likely challenge this assertion either.
Although LeBron James has thrived in elimination games during his postseason career, he has never faced a winner-take-trophy Game 7 in the NBA Finals. In his three previous trips to the Finals, James' teams never played past Game 6.
The Spurs' Big Three has entered the cauldron of such a Game 7 once before and emerged with the Larry O'Brien Trophy, having defeated the Detroit Pistons in 2005. In that game, Duncan scored 25 points while Ginobili chipped in 23. When they first step on the floor at AmericanAirlines Arena on Thursday night, Tony Parker, Duncan and Ginobili join a group of more than two dozen NBA players who have twice appeared in an NBA Finals Game 7.
All told, a Game 7 has been needed just 17 times to decide the NBA title. Not surprisingly, Russell appeared in -- and won -- more seventh games in more NBA Finals than any player in history. The 11-time champion was a perfect 5-0 and tops a list of NBA Finals Game 7 appearances that is filled with members of the Celtics and Los Angeles Lakers.
PHOTO GALLERY
Most Appearances in an NBA Finals Game 7
CORRECTION: A previous version of this article misstated the number of championships won by Bill Russell as 10; he is an 11-time champion.