Oops!
In all the excitement about Game 7 of the NBA playoffs Thursday night, The New York Times got a little ahead of itself.
The paper of record accidentally published their pre-prepped article about the Miami Heat/San Antonio Spurs matchup, with headlines and a few sentences devoted to both possible outcomes and fill-in-the-blank spots for the score.
Check out the screen grab below.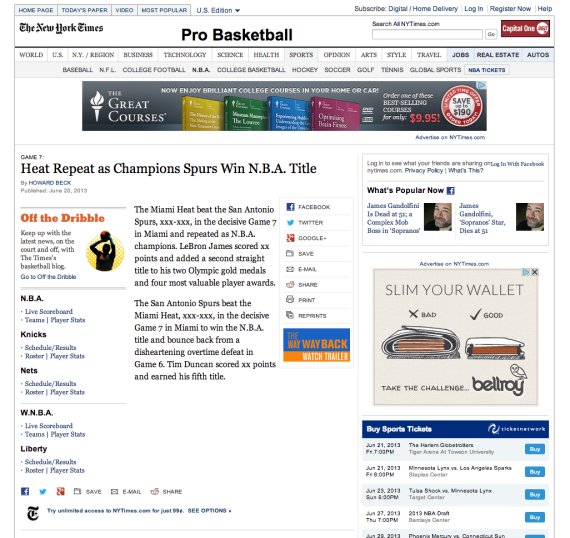 BEFORE YOU GO
PHOTO GALLERY
PHOTOS: NBA Finals Game 7