There are some times when you come across a novelty cake recipe and think to yourself, "Heh, that's adorable." Then, there are times when you come across a novelty cake recipe, your heart jumps into your stomach, your pulse quickens and you need to eat that cake as soon as humanly possible while singing and dancing and telling everyone around them that they are great. This snowball cake is the latter novelty cake recipe.
The snowball cake, an homage to the Hostess Sno Ball (RIP, maybe? We can't keep track.), is a chocolate, marshmallow and coconut and food-coloring stroke of genius. There are a lot of things to love about this cake: it's homemade, from scratch (with the exception of the obligatory marshmallow cream), you bake it in a bowl, it's filled with delicious things -- we could continue, but we'll just let you look at Sprinkle Bakes' incredible creation for yourself.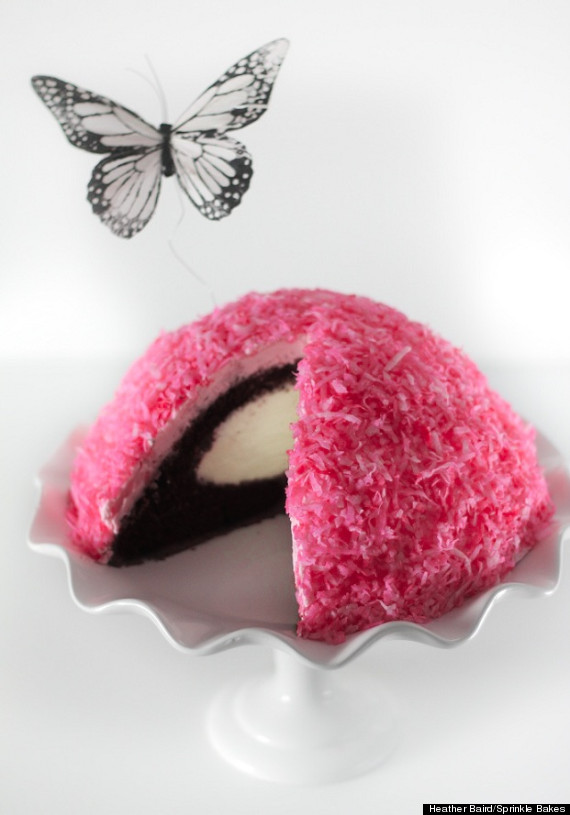 Get the full recipe and step-by-step instructions for the snowball cake from Sprinkle Bakes. And leave Heather a comment there to let her know how thankful we all are for this cake.
Want to read more from HuffPost Taste? Follow us on Twitter, Facebook, Pinterest and Tumblr.
BEFORE YOU GO
PHOTO GALLERY
Homemade Snack Cakes