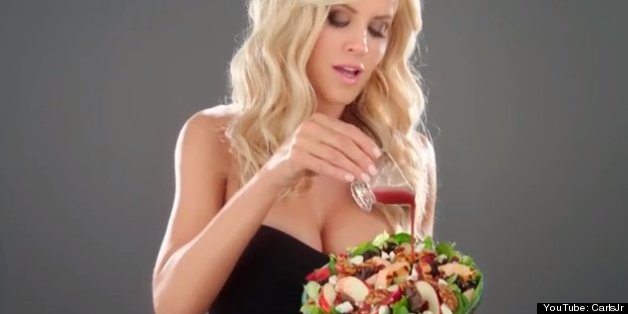 Carl's Jr. has debuted another ad featuring a scantily-clad female enjoying her food. It's not a burger (or fish sandwich) this time, though -- the chain is unveiling the cranberry apple walnut grilled chicken salad with help from Jenny McCarthy.
Apparently, there are hazards to eating salad while wearing a low-cut top -- Jenny seems to get more salad down her shirt than into her mouth.
The salad is available for $5.
WATCH:
Behind the scenes:
BEFORE YOU GO
PHOTO GALLERY
24 Surprising Hollywood Relatives