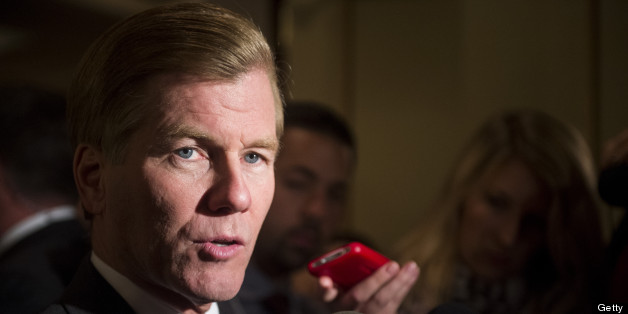 Charges against Eric Finkbeiner, a former senior policy adviser to Virginia Gov. Bob McDonnell (R), were dropped Thursday after both the defendant and his accuser refused to testify.
Finkbeiner was charged in May with four counts of misdemeanor assault and three counts of violating a protective order related to his relationship with a former girlfriend.
Finkbeiner and his accuser, Summer Hudson, refused to testify in a Chesterfield, Va., court Thursday, telling a visiting judge from Norfolk that they did not want to incriminate themselves, NBC affiliate WWBT reported.
"Both of you have used the court to seek protection. You say you beat each other up. You don't want to testify. If you want to get beat up again, this is the way to do it!" Judge James Matthews told the pair, according to WWBT. "I'm not really happy. Really not very happy."
The judge issued a peace bond for year, prohibiting each party from having contact with each other. A violation of the bond could result in a $15,000 penalty or more severe consequences.
In a May interview with NBC12, Hudson said she was "tired of living in fear" and shared a threatening text message she received from Finkbeiner. She also alleged that Finkbeiner, a lawyer, repeatedly slammed a door on her arm and shoulder.
Finkbeiner's attorney Todd Stone said at the time that his client would file his own charges against Hudson.
"Mr. Finkbeiner didn't do anything wrong," Stone told NBC12 in May. "He didn't break any laws, and he's got I think good evidence to support that. There are charges going both ways, and we'll see when the evidence comes out in court."
A spokesman for McDonnell declined to comment.
BEFORE YOU GO
PHOTO GALLERY
Conservatives Pointing Fingers