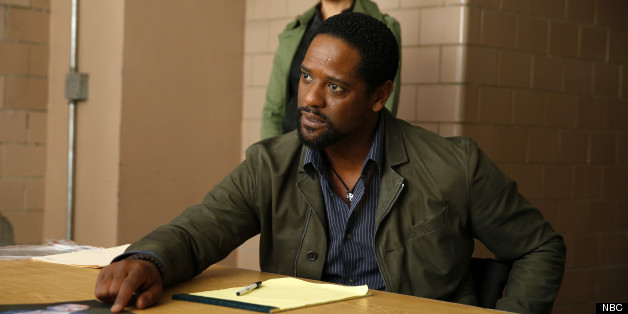 NBC's 2013-2014 premiere dates are set!
The Peacock network is gearing up for an action-packed TV season, kicking off at the end of September. "The Michael J. Fox Show" will debut with back-to-back episodes on Thursday, Sept. 26 after an hour-long Season 6 premiere of "Parks and Recreation" at 8:00. Then, "Parenthood" moves to its new Thursday at 10 p.m. timeslot with the return of Ray Romano as Hank Rizzoli, Sarah Braverman's (Lauren Graham) boss-turned-paramour.
The following week, on Oct. 3, there will be half-hour episodes of "Parks & Rec" and "The Michael J. Fox Show" in their regular 8:00 and 9:30 timeslots respectively, paving the way for the debuts of "Welcome to the Family" at 8:30 and "Sean Saves the World" at 9:00.
The James Spader-fronted FBI drama "The Blacklist" will debut on Monday, Sept. 23 at 10 p.m., immediately following the Season 5 premiere of "The Voice," which will see original coaches Christina Aguilera and Cee Lo Green reunite with Adam Levine and Blake Shelton in the spinning red chairs.
The new police drama "Ironside," starring Blair Underwood, will premiere on Wednesday, Oct. 2, after "Revolution" on its new night and NBC mainstay "Law & Order: SVU," which picks up its fifteenth season with Benson (Mariska Hargitay) fighting for her life against a madman.
Later, on Friday, Oct. 25, "Grimm" will kick off its third season before "Dracula," starring Jonathan Rhys Meyers, makes its debut ... just in time for Halloween.
Check out the full list of NBC 2013-2014 premiere dates below and clear your calendars (and DVRs) for some late September/early October TV goodness. And for tips on what's worth your time and what's not, check out HuffPost TV's first impressions of NBC's new series (which are indicated with a * below).
Monday, Sept. 23
"The Voice," 8:00 p.m. - 10:00 p.m. ET
*"The Blacklist," 10:00 p.m. - 11:00 p.m. ET
Tuesday, Sept. 24
"The Voice," 8:00 p.m. - 10:00 p.m. ET
"Chicago Fire," 10:00 p.m. - 11:00 p.m. ET
Wednesday, Sept. 25
"Revolution," 8:00 p.m. - 9:00 p.m. ET
"Law & Order: SVU," 9:00 p.m. - 10:00 p.m. ET
Thursday, Sept. 26
"Parks & Recreation," 8:00 p.m. - 9:00 p.m. ET
*"The Michael J. Fox Show," 9:00 p.m. - 10:00 p.m. ET
"Parenthood," 10:00 p.m. - 11:00 p.m. ET
Friday, Sept. 27
"Dateline NBC," 9:00 p.m. - 11:00 p.m. ET
Wednesday, Oct. 2
*"Ironside," 10:00 p.m. - 11:00 p.m. ET

Thursday, Oct. 3
*"Welcome to the Family," 8:30 p.m. - 9:00 p.m. ET
*"Sean Saves the World," 9:00 p.m. - 9:30 p.m. ET
Tuesday, Oct. 8
"The Biggest Loser," 8:00 p.m. - 9:00 p.m. ET
Friday, Oct. 25
"Grimm," 9:00 p.m. - 10:00 p.m. ET
*"Dracula," 10:00 p.m. - 11:00 p.m. ET
WANT MORE? SEE PREMIERE DATES FOR
PHOTO GALLERY
NBC's New Shows 2013-2014