"Kendall Jenner will not answer any questions about the baby," one of the PR girls at the opening of the Sugar Factory in New York City warned a small group of reporters waiting for the 17-year-old model to arrive.
Of course, details about Kim Kardashian and Kanye West's baby were all anyone really wanted to know about.
Dressed in a silver sequined crop top that showed off her killer abs, skintight white jeans and sky-high heels, Jenner posed with the restaurant's lollipops before stopping to talk the press -- and though she doesn't look it, it's quite apparent that she's a 17-year-old girl.
A media-trained 17-year-old, mind you -- one who carefully refers to her new niece as "the newborn" when one reporter asks a question about her nieces and nephew. Just a few weeks ago she was profiled in the New York Times, in which she was basically hailed as "the next big thing." It's a label that she admits can make her nervous at times.
"I mean yes and no, because I'm very comfortable where I'm at right now," Jenner told the Huffington Post at last night's event. "So then hearing that it could become more is kind of scary, because you don't know what to expect. It's kind of a scary thought, but it's exciting at the same time."
Judging by the surprisingly large crowd of fans who gathered outside the Sugar Factory to see Jenner, her star is definitely on the rise.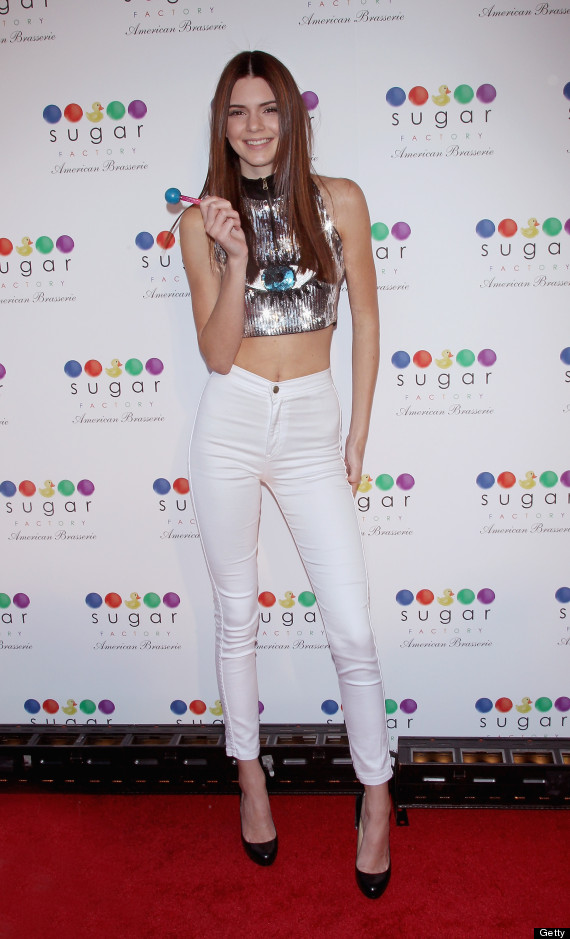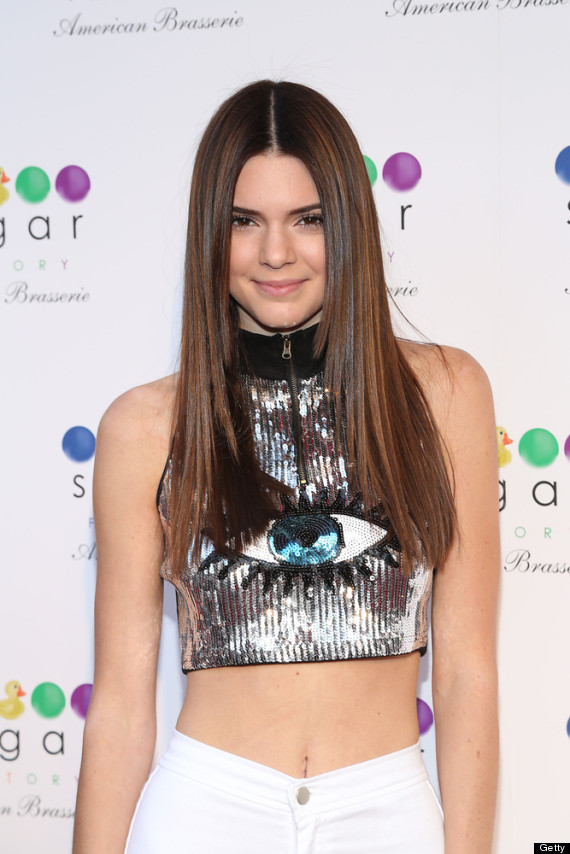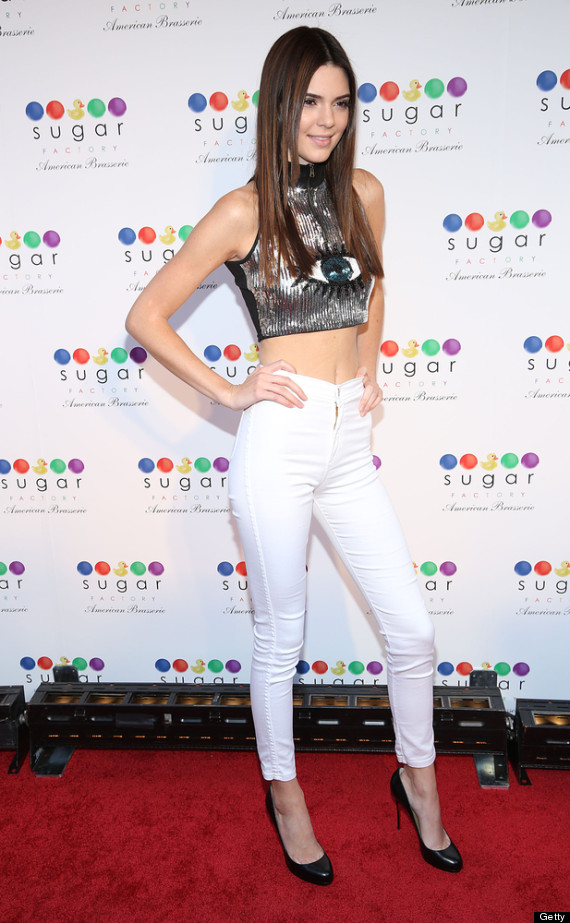 BEFORE YOU GO
PHOTO GALLERY
Kendall Jenner