 Lady Gaga has been keeping it on the down low lately, skipping her outlandish costumes and opting instead for regular, common people clothes. But if you thought for a second the narcissistic bug that comes with celebrity stardom has been stripped away with Gaga's heavy makeup, you've got another thing coming.
Because if you look at Lady Gaga's Instagram page, the number of selfies she takes is overwhelming. In fact, her selfies account for more than half her feed: We counted 51, to be precise, out of 93 photos total. That's 54 percent!
And that's not to say the remaining 46 percent consists of #foodporn and puppies. Of the 42 non-selfies, 20 photos feature Gaga, only she wasn't the one snapping the pic.
All hail Gaga, the queen of selfies!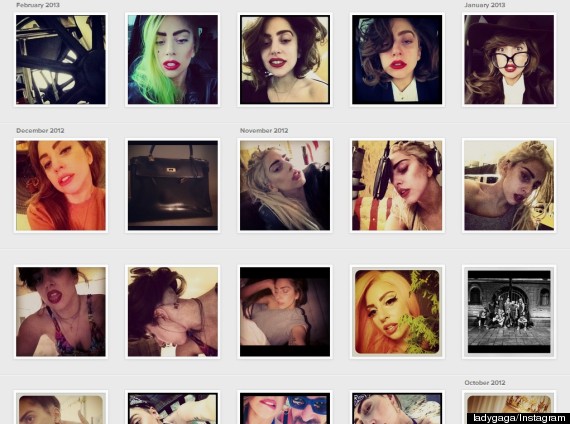 BEFORE YOU GO
PHOTO GALLERY
Battle Of The Celebrity Selfie