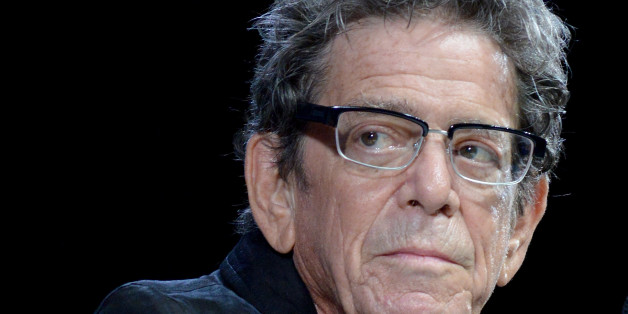 Lou Reed talked music piracy, downloading, accessibility and, of course, Kanye West at the Cannes Lions International Festival of Creativity on Thursday during a conversation with Tim Mellors, vice chairman and chief creative officer at Grey Group. He criticized Apple's treatment of musicians, comparing the money he makes from downloads to one of his first royalty paychecks ever, for $2.60 at the very beginning of his illustrious music career. He also bemoaned the poor sound quality of the music floating around the Internet, commenting, "You have the library of the world. Before you had to search it out. But now it sounds like shit."
Surprisingly, the famously prickly rock icon had good things to say about only one person: Kanye West. According to Reed, "The only guy really doing something interesting is Kanye West. He's really good whatever you might think of him on other levels." West is certainly digitally savvy, completely aware that the music industry is changing dramatically and that downloading is inevitable, as evinced by his nonchalant attitude toward the leaks of "Yeezus" which blew the album up before it was officially released. According to Reed, "You realize they [online record sales portals] are really f**king with you, so people didn't want to pay for anything. But meanwhile the musician doesn't get paid anything. Now making a record is kind of a promotional thing." He complimented the ad industry as being a musician's main means of seeing a return.
Cannes was the rock icon's first public appearance since his life-saving liver transplant at the beginning of June. He's looking pretty good for someone famous for his debauched younger days, and his comments were impassioned and well thought-out.
Can we hope for a collaboration between the avant-garde rocker and the controversial rapper? If it happened it would be a "Walk On The Wild Side," that's for sure.
BEFORE YOU GO
PHOTO GALLERY
Kanye's worst moments