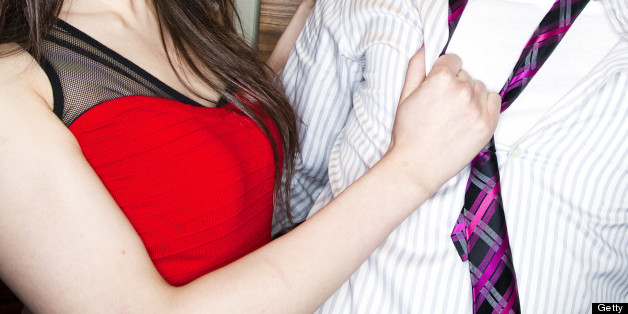 The latest conundrum posed in The Guardian's "Private Lives" series -- in which readers advise each other on pressing problems -- comes from a woman who wonders whether or not she should demand that her partner divorce his ex.
Some backstory: She met her partner at work, and though he was married, they had an affair. Two months into the affair, he left his wife for her.
Now, for the problem:
The problem is his wife. She has never accepted that the marriage is over, still calls him "her love" and phones at least twice a day. My partner has not helped by not starting divorce proceedings (even though we are engaged) and talks about how guilty he feels about leaving her and his 4-year-old child.
She wonders if she should give him an ultimatum -- "Divorce or I leave."
Readers' advice ran the gamut, from the sympathetic:
I'm sure you will get some criticism for having had an affair with a married man, and 'stealing' him away from his wife, however i don't believe people can be stolen, and I do think that love and relationships can be messy and complicated, but that people work it out... The simple answer is that your partner is the one that has to negotiate his boundaries with his ex, and deal with his decision to not live full time with his child. However, lots of people manage to do this without making their current partner feel upset or uncomfortable -- the onus is on him to change, but to do so with care and compassion, for everyone's benefit. - MsAri
To the critical:
It looks like your partner is having his cake and eating it. His wife is gullible enough to keep him, and you have taken on a philanderer who you know is capable of cheating on his wife and leaving a 4-year-old child. What makes you think he will leave his wife? Because he told you? - webweasel
We want to know: What do you think she should do? Check out the full post here and share your thoughts in the comments. Then, click through the slideshow below to see what our readers had to say.
PHOTO GALLERY
Should She Give Him An Ultimatum?
Keep in touch! Check out HuffPost Divorce on Facebook and Twitter.