Win or lose, LeBron James was going to be splashed on the front and back pages of newspapers around the country on the morning after Game 7.
Thanks to a memorable 37-point performance in the Heat's title-clinching win, he might find the pictures of himself and accompanying headlines suitable for framing.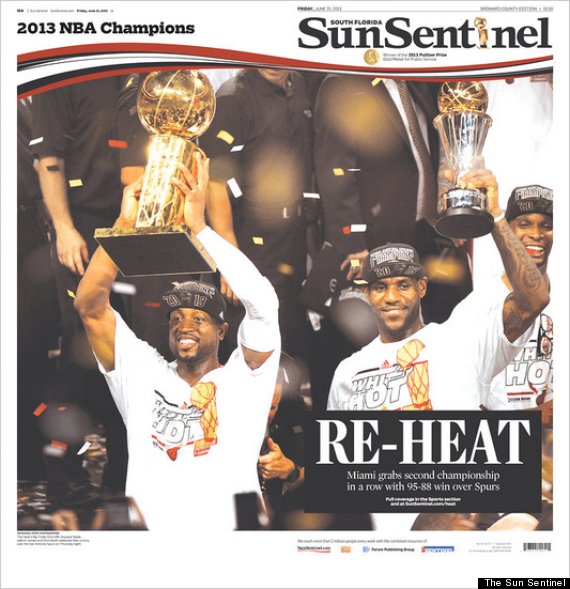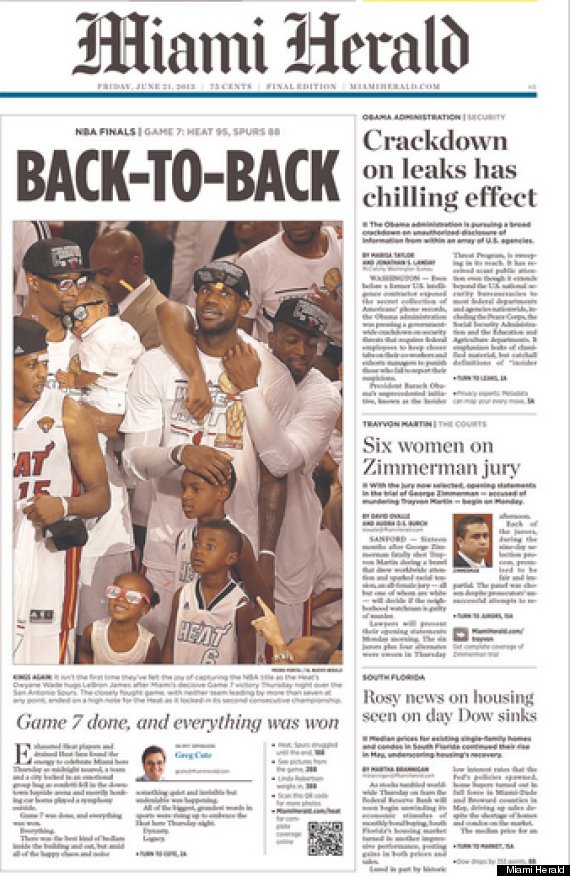 Telling the other side of the story, the San Antonio Express-News had a front page on Friday morning that was presumably as difficult to look at for local fans as Tim Duncan's heartbreaking postgame press conference. When asked what will stick with him the longest from the 2013 NBA Finals series, Duncan pointed out a missed hook shot that would have tied Game 7 in the final minute. The San Antonio Express-News put that shot right on its cover.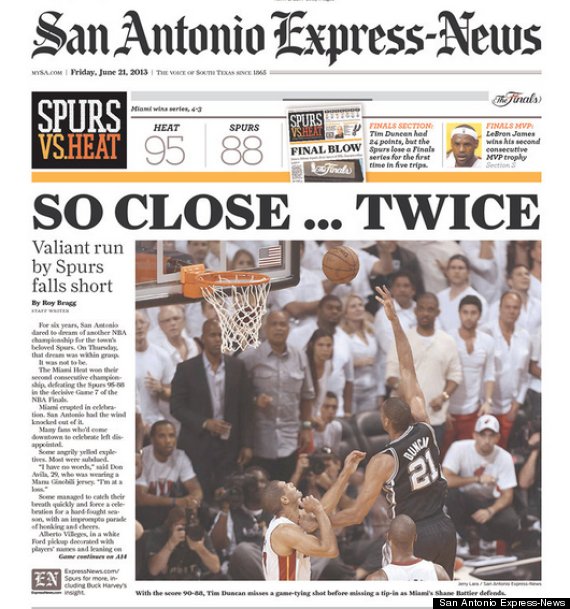 As for the newspaper of LeBron's hometown of Akron, Ohio, the Akron-Beacon Journal devoted a small portion of its front page to the repeat champion.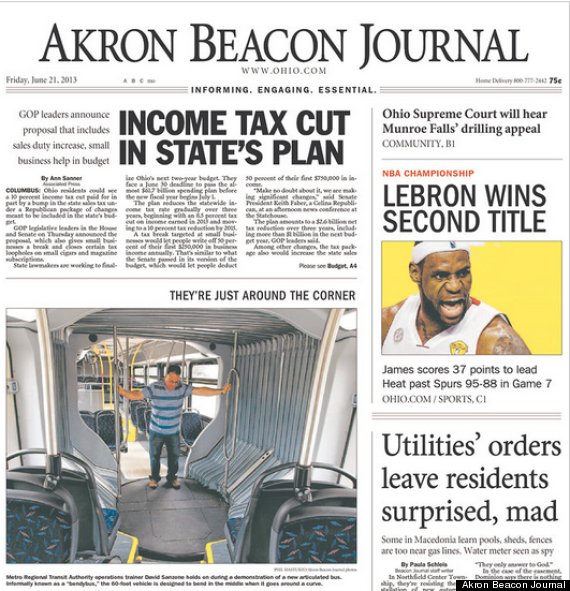 In the Big Apple, the New York Post plastered a big photo of James holding the Larry O'Brien Trophy and his second NBA Finals MVP awards with the words, "Good To Be King."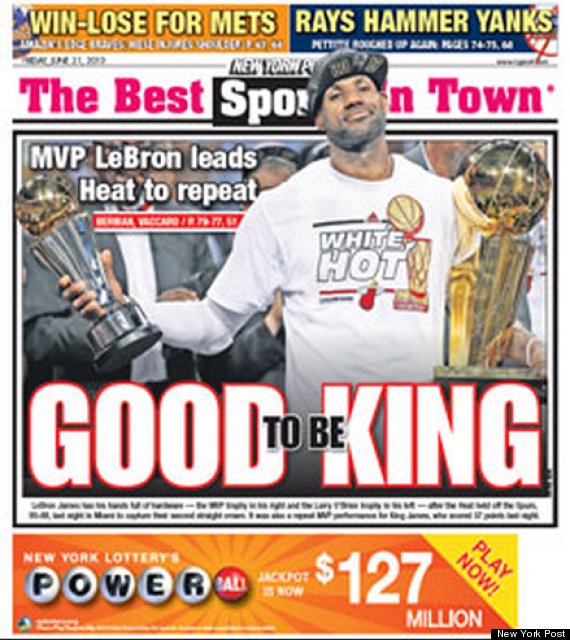 BEFORE YOU GO
PHOTO GALLERY
PHOTOS: NBA Finals Game 7