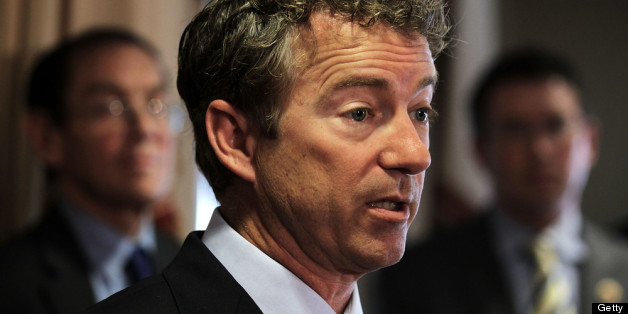 Sen. Rand Paul (R-Ky.) took aim at the U.S. Capitol Police Thursday night, joking that those who previously guarded Senate entrances now blocked due to sequestration cuts haven't lost their jobs, but have merely been "reassigned."
"So I'm imagining in my mind this really large room with a lot of doughnuts," Paul quipped at the Competitive Enterprise Institute's annual gala, according to The Washington Post.
Paul, the event's keynote speaker, backtracked after receiving a mixed reaction from the crowd.
"Actually, that's kind of mean -- so I retract that," he said, going on to praise the police force for its work.
In his speech, Paul also poked at the executive branch and regulatory agencies.
The Competitive Enterprise Institute is a libertarian think tank that supports free enterprise and limited government. The $250-a-plate dinner and casino after-party at the J.W. Marriott in Washington reportedly raised more than $1 million.
BEFORE YOU GO
PHOTO GALLERY
New Senators Of The 113th Congress