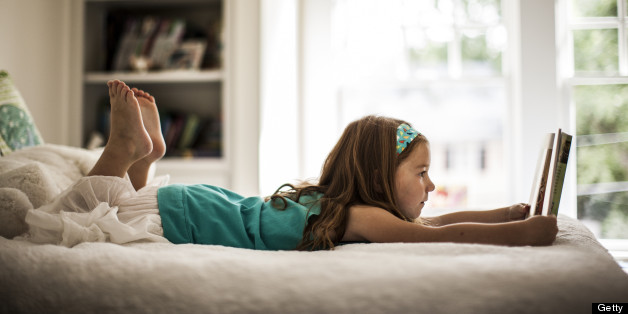 Summer has officially started -- and while there are a variety of ways to keep kids occupied after the classroom doors clang shut, it's crucial to stress the importance of reading, both as an independent activity and a family pastime.
In a survey released this week by Reading Is Fundamental and Macy's, half of parents say their kids are spending more time watching TV or playing video games than making new literary acquaintances; the same survey suggests that while nearly 90 percent of parents with children under 8 read bedtime stories with their kids, only a third do so every night. There are many factors that stop parents and kids from reading together that we can't do anything about -- survey participants' number one complaint was simply that there is "not enough time in the day" -- but we'd like, at the very least, to ensure it's not for lack of thoughtful suggestions.
With that in mind, HuffPost blogger and resident children's book recommendation wizard Devon Corneal has assembled a list of 41 books of all shapes and sizes -- from picture books to middle school fiction and buzzy new teen reads -- that can keep your family busy wherever you may be this summer: at home, at camp or on the road. And if you can't find the perfect fit on Devon's list, drop her a note in the comments and ask for something specific. She promises to try and send you a personal recommendation!
BEFORE YOU GO
PHOTO GALLERY
Best Books For Summer 2013