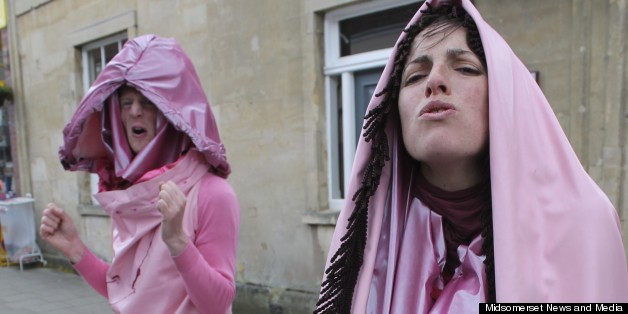 She deserves a vag of honor.
Joanne Tremarco was costumed as a vulva when her trusty-sidekick Chris Murray, clad in a penis outfit, was attacked, the Central Somerset Gazette reported.
The pair are members of the theater group Nomadic Academy For Fools. On June 14, they were on the streets of Glastonbury, England, promoting upcoming performances.
SEE A VIDEO (NSFW) of some of their street theater (story continues below):
Murray told the Gazette that an unidentified passerby "started shouting at me, saying it was disgusting and children could see us."
Apparently he didn't mind children witnessing a grown man attack someone, though, because he then "grabbed my hat, tore it off and chucked it on the pavement," Murray said.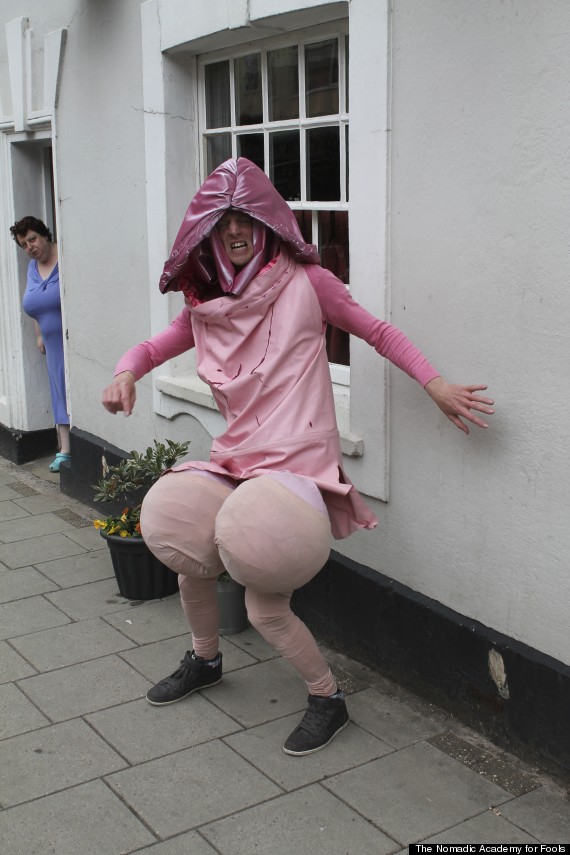 Not one to lose his head, Murray did not return the violence.
Tremarco then sprang to the defense of her phallic friend, according to The Sun, and helped calm the angry man.
The pair chose not to press charges against the assailant.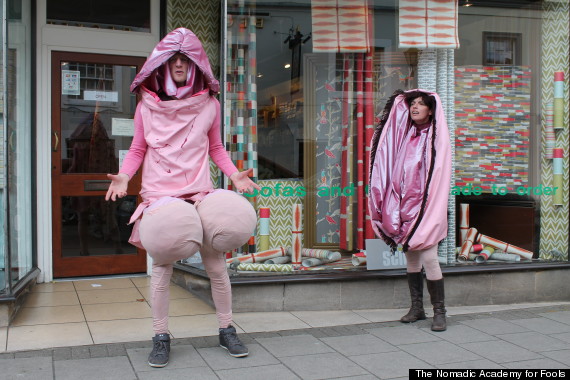 A policeman told Tremarco and Murray that they would have to take the costumes off, or they could be arrested. Not wanting to spend any hard time in the penal system, they complied.
Tremarco, who performs in the one-woman show "Women Who Wank," says she and her ballsy buddy were just "trying to highlight the contradiction in society."
"People were offended by us walking around in costume, but it's nothing you can't see in magazines and newspapers that are often displayed in a child's eye-line," she said.