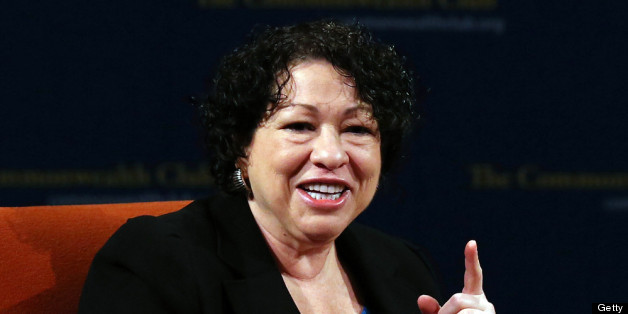 "I'm really upset," Justice Sotomayor told a fourth-grade class. "It's hard to say goodbye. I won't tell you it's easy. I won't lie to you."
The children drew close and peppered her with questions: Why is the archdiocese closing the school? Doesn't it know their parents worked hard? Why couldn't it come up with the money? One girl, crying, got up and slumped into Justice Sotomayor's embrace. The justice, her voice steady and reassuring, reminded the children to cherish the good times and move confidently ahead. But later, she, too, revealed her pain.
"The worst thing is, these kids could lose their faith in the adults around them," she said in an interview inside her old fifth-grade classroom. "Children need to feel secure. This makes it worse. These kids are going to carry this trauma with them for the rest of their lives."
Justice Sotomayor's emotions are shared by a generation of accomplished Latino and black professionals and public servants who went from humble roots to successful careers thanks to Catholic schools. But they fear that a springboard that has helped numerous poor and working-class minority students achieve rewarding lives is eroding as Catholic schools close their doors in the face of extraordinary financial challenges and demographic shifts.