The author of today's cute kid note has made a list of everything she needs to throw the greatest party of all time.
Title: Snax
Author: Blogger Kim Bongiorno's daughter/future party planner
Age: 6
Translation: Cake, cupcake, whipped cream, ice cream sundae, ice cream, ice cream cake, ice cream cupcake, radio, long table, people (important!), disco ball, hook (for disco ball), dance floor, fruit salad.
Other things that might make the party fun: cool people, doughnuts, costumes, bacon, music, animals, a guest book, someone to pay for everything.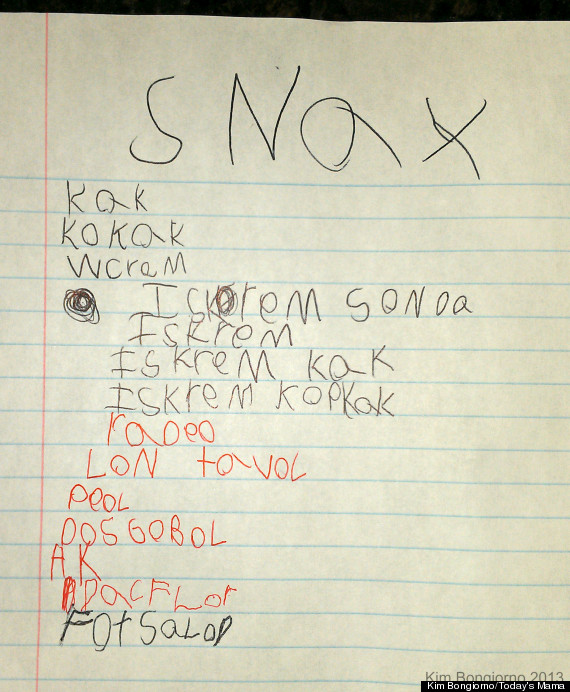 This note first appeared as part of Kim Bongiorno's essay, "Party Planning Done Right," on Today's Mama.
Has your child drawn or written something adorable? Send a photo, along with your child's name and age, to kidnotes@huffingtonpost.com or via Facebook or Twitter -- and it may be featured as our Cute Kid Note of the Day.
Next Cute Kid Note of the Day: The Tooth Fairy Trade-Off
BEFORE YOU GO
PHOTO GALLERY
Cute Kid Notes