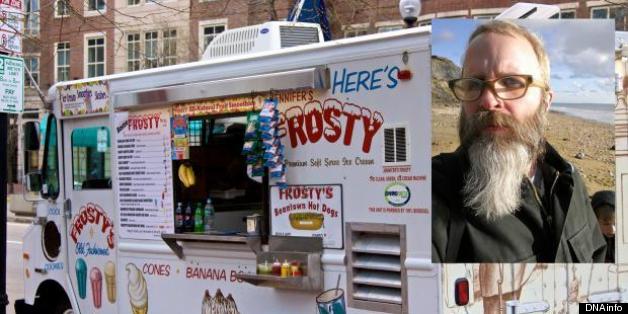 Story by Ted Cox, courtesy of DNAinfo Chicago
I scream, you scream, first he screamed Rahm Emanuel's innermost thoughts, and now he's trying to find out what songs most make ice-cream eaters scream.
Dan Sinker, the man who put into words the soon-to-be mayor's most profane — and profound — ideas at the Twitter feed @MayorEmanuel, is now trying to discover what ringing bell jingles make ice-cream eaters salivate across the nation. As head of the Knight-Mozilla OpenNews project, Sinker is undertaking a national crowd-sourcing study of what songs ice-cream trucks use to attract children and others screaming for a cool summer treat.
The early leaders are Scott Joplin's ragtime classic "The Entertainer," best known as the theme to the movie "The Sting," and the American folk song "Turkey in the Straw," which most kids recognize as "Do Your Ears Hang Low?"
"To me, what's been interesting is to see how truly regional the music is," Sinker said in an email exchange Friday. "You get people in New York City who are insistent that there is no ice-cream-truck music except the Mr. Softee theme. You have people in the South who say it's all 'The Entertainer.' Chicago is strongly 'Turkey in the Straw' territory.
BEFORE YOU GO
PHOTO GALLERY
Most Delicious Ice Cream Art