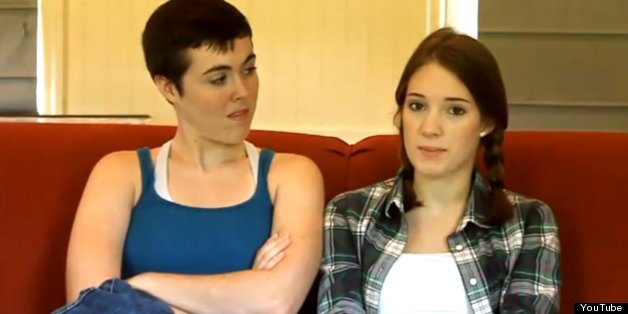 This week on Gwist: "Stonewall: Profiles of Pride" talk with a gay couple and their daughter who are fighting against deportation to Jamaica, the Steam Room boys dish on their diet secrets and guilty snacks, Emily and Liz try to find a non-offensive replacement for the word "DYKE," and "Conversations W/ My Ex" wraps up with an extra-long season finale!
Cas & Ricky: Gay Parents Struggling with Immigration - Stonewall: Profiles of Pride
Cas, an American citizen, and Ricky, his Jamaican partner, are under the constant threat of separation because U.S. immigration law doesn't recognize gay couples.
The Secret To A RIPPED Body - SRS Live with Miss Richfield 1981
Ever wondered what you should eat to get as ripped as the Steam Room boys? Watch on, as they reveal their diet secrets and their guilty pleasures!
Is DYKE A Bad Word? - Dykeotomy
Emily and Liz poll some other lesbians about the word DYKE, and whether it can be "reclaimed" or not. Also, THE PUN BEHIND THE NAME FINALLY EXPLAINED!
Ep 8., Changing Course - Conversations W/ My Ex
SEASON 1 FINALE! With the couples and ex-couples facing new struggles, Dee, Darcy, Chelsea, Evan, Janie, Bobby, Michael, Josh and Jesse make some life-changing choices.