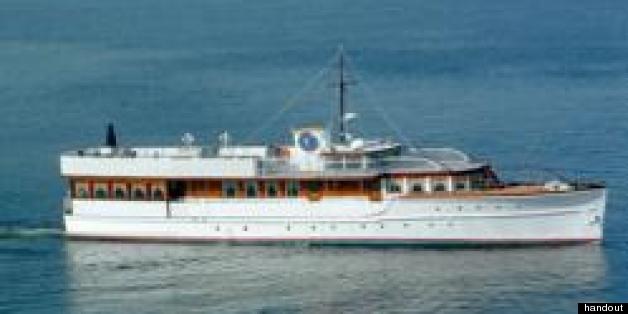 A fundraiser aboard the refurbished presidential yacht of John F. Kennedy has become the hot charity ticket in Boston.
Bigwigs and nostalgia buffs are paying $1,000 apiece to take a three-hour dinner and dance cruise aboard the 93-foot Honey Fitz on Aug. 2. The Honey Fitz, named by Kennedy after his maternal grandfather's nickname, was actually the presidential yacht for five presidents. But it was best known during JFK's presidency for its appearance in many photos of the wind-swept first family at sea.
"My phone has been ringing off the phone for tickets" since the event was announced Thursday in a press release, organizer PJ Schantz told The Huffington Post.
JFK aboard the Honey Fitz in an undated image. Credit: NBC/Today
. Story continues below: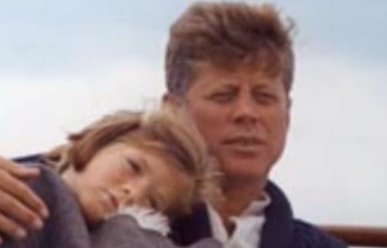 The Camelot Cruise benefits Schantz's WishGivers.org for terminally ill kids of military, police and firefighters. The guest list already includes Chris Kennedy Lawford, Patrick J. Kennedy, Massachusetts Gov. Deval Patrick and Boston Mayor Thomas Menino, Schantz said.
Since only 50 people are allowed on board at a time, Schantz said he has thought of dividing the evening into a few voyages to accommodate the demand.
Part of the appeal is the novelty of sailing on a vessel that got plenty of visibility at the height of Kennedy's presidency, admiringly called Camelot. The yacht fell into disrepair until a two-year restoration was finished in March. (Watch the NBC video below.)
The ship, which still carries the presidential seal on its smokestack, is now being used for charity events along the East Coast. But its appearance in Kennedy's home state has heightened interest, Schantz said.
For the four-digit price, donors will be able to belly up to the same mahogany bar that served Kennedy and four other commanders in chief: Harry Truman, Dwight D. Eisenhower, Lyndon Johnson and Richard Nixon. Cheers!
Click here to reserve a spot on the Camelot Cruise or to make a regular donation to WishGivers.org.
BEFORE YOU GO