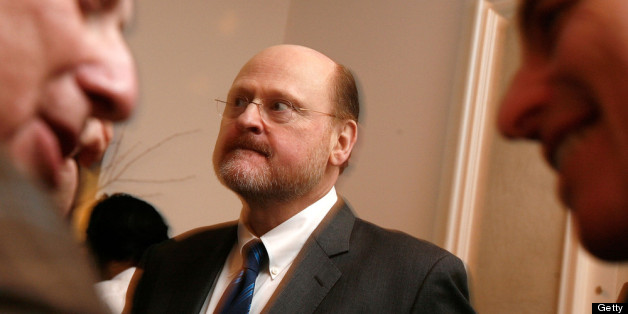 Republican mayoral hopeful Joseph Lhota Friday called on the embattled State Assembly speaker, Democrat Sheldon Silver, to resign over allegations he mishandled sexual harassment charges against Vito Lopez.
Lhota stands in contrast with the major Democratic candidates for mayor, all of whom affirmed their support for Silver at a televised debate earlier this week.
Standing at the steps of City Hall, Lhota demanded "all of the candidates who are running for mayor to stand with me and stand with the women of this state and make sure we don't have people in power who just continually abuse their office."
Silver is under fire for authorizing a six-figure settlement in the Lopez case and initially not referring the matter for further investigation. Lopez, a powerful Brooklyn Democrat, was found by a state investigation to have serially harassed subordinate staffers and threatened them with retaliation if they didn't submit to him.
Only after the allegations became public did Silver strip Lopez of his leadership role. Lopez quit the Assembly just before his colleagues were to vote to banish him.
Lhota said the "last straw" in his mind occurred Friday on the Assembly floor when the "speaker's henchmen" cut off the microphone of Assemb. Steve Katz (R-Yorktown) when Katz tried to criticize Silver's handling of sex cases. ___
BEFORE YOU GO
PHOTO GALLERY
2013 NYC Mayoral Candidates