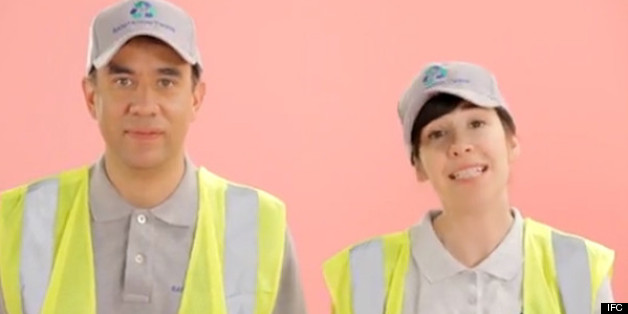 "Portlandia" is being used by the FBI as a teaching tool, according to The Hollywood Reporter.
Series co-star and co-creator Carrie Brownstein told THR that the an instructor at the FBI Academy in Quantico, Va. contacted series producers about using the "Sanitation Twins" sketch in its advanced-intelligence classes.
"We granted permission, although he didn't tell us why he was interested," Brownstein said. The sketch, which you can watch below, pokes fun at recycling.
"Portlandia," which has won a Peabody Award, was recently renewed for a fourth and fifth season on IFC. Each season will be 10 episodes with Season 4 targeted for early 2014 and Season 5 for early 2015.
"'Portlandia' has celebrated sustainable local agriculture, underemployment, avian crafting, gender politics, intense bicycle messengers and so much more," Jennifer Caserta, president and general manager of IFC, said in a statement. "We can now celebrate two more seasons."
PHOTO GALLERY
Summer TV Guide