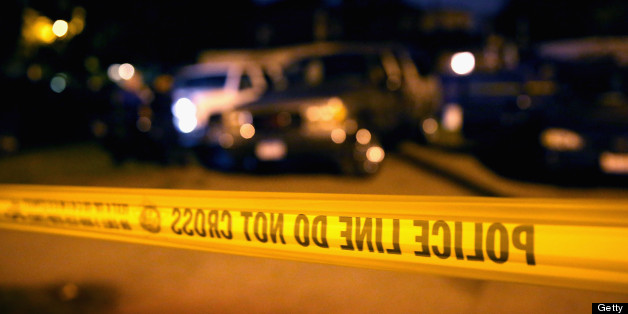 Updated story
Three men were shot in the South Chicago neighborhood late Saturday afternoon leaving one man, 20-year-old Carl Austin, dead.
Police indicate the shooting was a drive-by and may have been gang-affiliated. The Sun-Times reports a green Chevy pulled up to the three men standing on a corner in the 8600 block of South Kingston Avenue around 4:25 p.m. and opened fire, the Sun-Times reports.
According to the Tribune, 14 more people were injured by violence that stretched into the early hours of Sunday morning.
Saturday's numbers add to the already troubling total of those injured and killed this weekend; starting Friday, the first day of summer, at least three people were killed and 11 more injured by gun violence in Chicago.
Vincent Mayes, 31, was the first homicide on the official first day of summer after he was found dead Friday afternoon in Garfield Park. Mayes was shot in the head and abdomen at about 1:30 p.m. in the 4400 block of West Adams Street, DNAinfo Chicago reports.
A neighbor told DNA another neighbor, a nurse, checked Mayes' pulse and determined he was dead. "He was just laying here dead," said the woman, who asked not to be named. "This is crazy."
Mayes had pleaded guilty earlier in the month to a 2012 felony drug charge but had been released on parole, the Tribune reports.
Around 8 p.m. that evening in the Kelvyn Park neighborhood, one man was killed as three others were wounded in a shooting. The shooting happened in the 2900 block of North Kilpatrick Avenue, the Tribune reports, and a 21-year-old shooting victim later died at an area hospital.
A yet-to-be-ID'd man, 37, was shot and killed in Logan Square just after 8 p.m., the Sun-Times reports. Another 37-year-old was shot at the same scene in the 2800 block of North Spaulding Avenue, though non-fatally. Police indicate the shooters jumped out of a car and opened fire.
More people were injured around the city, including a 14-year-old boy shot in the Lawndale neighborhood.
On the same night, some 500 people turned out for a march against violence led by St. Sabina's Rev. Michael Pfleger.
"They say violence is down," said Pfleger, rallying the crowd before the 7 p.m. march, according to the Sun-Times. Pfleger reportedly ticked off Chicago's six-month murder statistics and said, "We aren't ready to declare victory yet."
BEFORE YOU GO
PHOTO GALLERY
Crime In Chicago