 Ever the polarizing figure, Kanye West pushed the envelope even further with the release of his "Yeezus" album. The official tracklist to the rapper's album only lists one collaborator: "God," a feature on West's song "I Am A God."
West's crediting of God on the album left some listeners confused and others offended.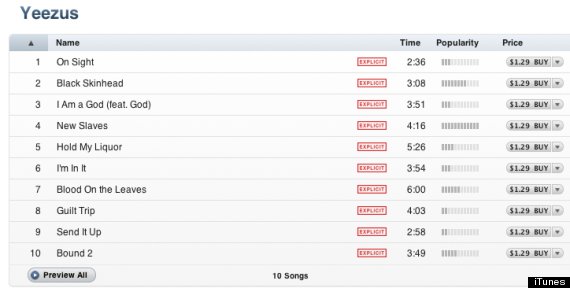 Now, a member of Christian band Stryper is weighing in. Michael Sweet, frontman of the metal band, spoke to TMZ about West's tracklisting for "I Am A God," evaluating the 36-year-old rapper's intent. "When you believe in God, you want Him to be a part of everything you do, guiding you through the entire process," Sweet told TMZ. "So, I understand what is meant."
West recently came under fire for another song off of his "Yeezus" album. In a track called "On Sight," West raps, "A monster about to come alive again / Soon as I pull up and park the Benz / We get this b— shaking like Parkinson's." The American Parkinson Disease Association took issue with the song, calling the lyrics "distasteful and the product of obvious ignorance."
PHOTO GALLERY
Kim Kardashian and Kanye West
BEFORE YOU GO