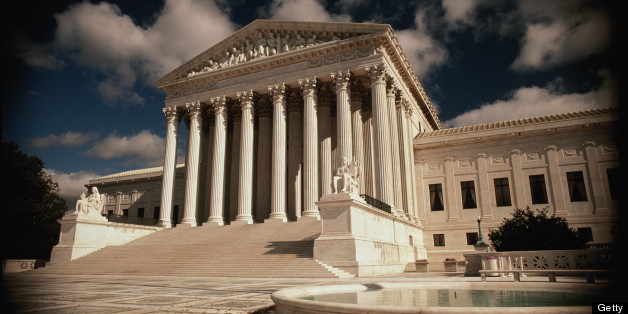 The Supreme Court's decision on affirmative action came out Monday, with the justices sending the case back to the Fifth Circuit Court of Appeals.
The court ruled by a 7-1 margin that the Fifth Circuit misinterpreted the justices' precedent when reviewing the University of Texas at Austin's affirmative action policy.
HuffPost's Mike Sacks and Ryan Reilly report:
The decision is a provisional victory for Abigail Fisher, a white woman who claimed that UT-Austin unconstitutionally discriminated against her after the state's flagship university rejected her application in 2008 under its race-conscious admissions program. UT-Austin will now have a much more difficult job of proving its program constitutional under the standard the Supreme Court clarified on Monday.

Justice Anthony Kennedy, writing for the majority, endorsed the Supreme Court's prior decisions establishing affirmative action as constitutional to further states' compelling interest in fostering a diverse student body. But the majority maintained that the U.S. Court of Appeals for the Fifth Circuit did not give a hard enough look at UT-Austin's race-conscious admissions program.
Click here for more on the ruling.
BEFORE YOU GO
PHOTO GALLERY
Supreme Court Justices